Jump to recipe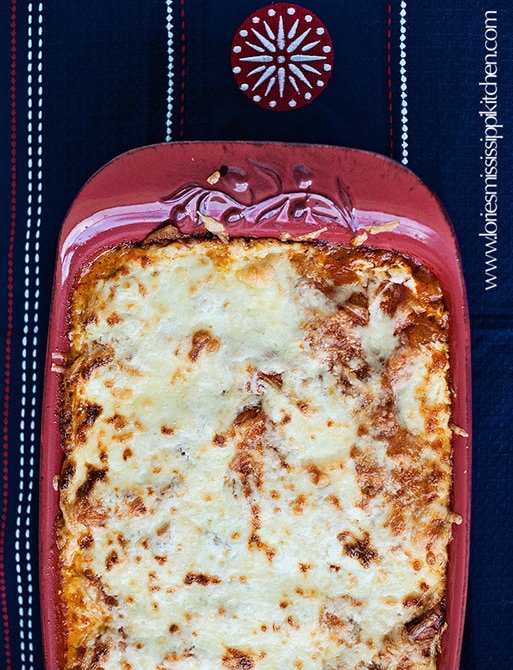 Chicken Enchilada Casserole Rojo – or Verde

Notes
To make a green (verde) casserole, substitute 1 (14-ounce) can green chile enchilada sauce plus 16-ounces salsa verde in place of the red enchilada sauce.

Ingredients
Extra virgin olive oil
1 medium onion, chopped
2 teaspoons minced garlic
2-3 chicken breasts, cooked and shredded
2 teaspoons ground cumin
Salt and pepper to taste
1 (28-ounce) can red enchilada sauce
16 ounces sour cream
15 corn tortillas
16 ounces Monterey Jack cheese, shredded
1/2 cup heavy cream
Salt and pepper to taste
Instructions
Heat oil in a large skillet until hot, then add the onion and cook until soft. Add garlic and continue cooking for 2-3 minutes, then add chicken. Sprinkle with cumin and salt and pepper taste and stir until mixed. Remove from heat.
Stir together the enchilada sauce and sour cream until smooth. Spoon 1/2 cup of the sauce into the dish. Line the dish with 5 of the tortillas in an even layer, tearing them as needed to fit. Sprinkle with half of the chicken mixture and 1/3 of the cheese, then spread with 1/3 of the remaining sauce. Repeat with 5 more tortillas, the remaining chicken mixture, 1/2 of the remaining cheese and 1/2 of the remaining sauce. Top with the remaining tortillas, sauce and cheese. Pour the cream evenly over the top. Bake for 30 minutes or until hot and bubbly and cheese is golden brown on top. Let sit for about 15 minutes before serving.
Recipe and Photo: Lorie's Mississippi Kitchen / CC BY