Jump to recipe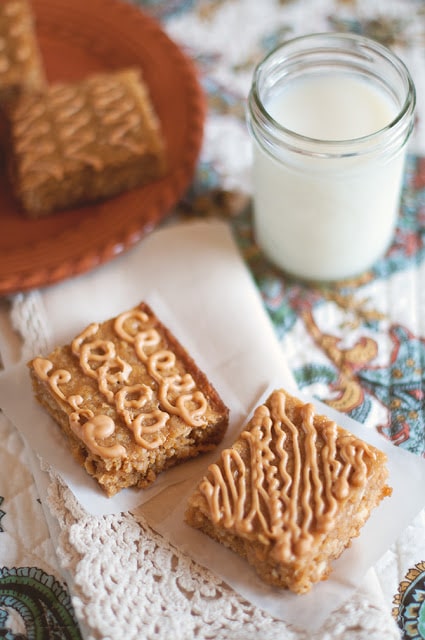 Chewy Butterscotch-Oatmeal Bars

Ingredients
1 (12-ounce bag) butterscotch morsels
1 cup butter
1 cup packed light brown sugar
3 eggs
2 teaspoons vanilla extract
1 3/4 cups all–purpose flour
1 cup quick cooking oats
1 cup chopped, toasted nuts
1/2 teaspoon salt
Instructions
Preheat oven to 350 degrees. Heat the butterscotch morsels and the butter in a large saucepan over low heat, stirring often until smooth. Transfer mixture to a large mixing bowl.
Add the light brown sugar, eggs, and vanilla; stir until mixed. Stir in the flour, oats, nuts, and salt, mixing well. Pour into a 13 x 9-inch pan that has been sprayed with nonstick cooking spray. Bake 25-30 minutes or until a wooden toothpick inserted in center comes out clean.
Cool completely before cutting.
Recipe and Photo: Lorie's Mississippi Kitchen / CC BY