Jump to recipe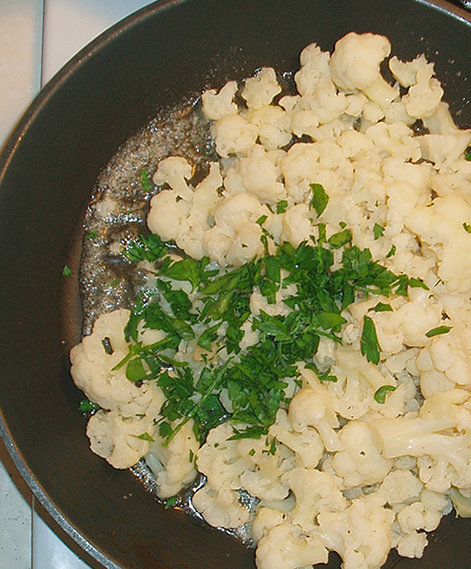 Ingredients
1 head cauliflower (about 1 1/2 pounds)
Salt and pepper to taste
1/4 cup milk
2 tablespoons butter
1 tablespoon fresh lemon juice
2 tablespoons finely chopped fresh parsley
Instructions
Break the cauliflower into large flowerets.
Place the cauliflower in a medium sized cooking pot, and cover with water.
Add the salt, pepper, and milk.
Heat to a simmer over medium heat, and simmer for 12 to 15 minutes or until tender. Drain well.
In a large skillet, melt the butter over medium-high heat.
Add the cauliflower, lemon juice, and chopped parsley.
Cook, tossing, for 1 minute. Serve immediately.
Recipe and Photo: Foodista / CC BY