Jump to recipe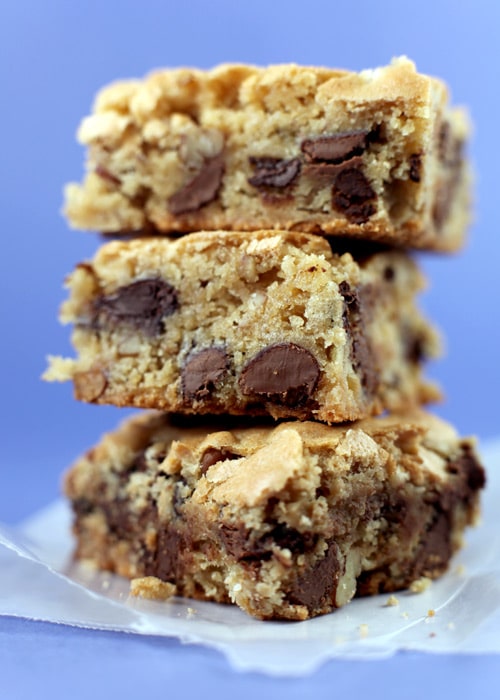 Ingredients
¾ cup firmly packed brown sugar
½ cup sugar
½ cup margarine or butter, softened
½ cup shortening
1½ tsp vanilla
1 egg
1¾ cup all purpose flour
1 tsp baking soda
½ tsp salt
1 cup semi-sweet chocolate chips
½ cup chopped nuts or shelled
Instructions
Heat oven to 375°F.
In large bowl, combine brown sugar, sugar, margarine and shortening; beat until light and fluffy.
Add vanilla and egg; blend well.
Stir in flour, baking soda, and salt; mix well.
Stir in chocolate chips and nuts.
Spread in ungreased 13 x 9-inch pan.
Bake for 15 to 25 minutes or until light golden brown.
Cool completely.
Cut into bars.
Recipe and Photo: desserts.wikia.com / CC BY-SA