Jump to recipe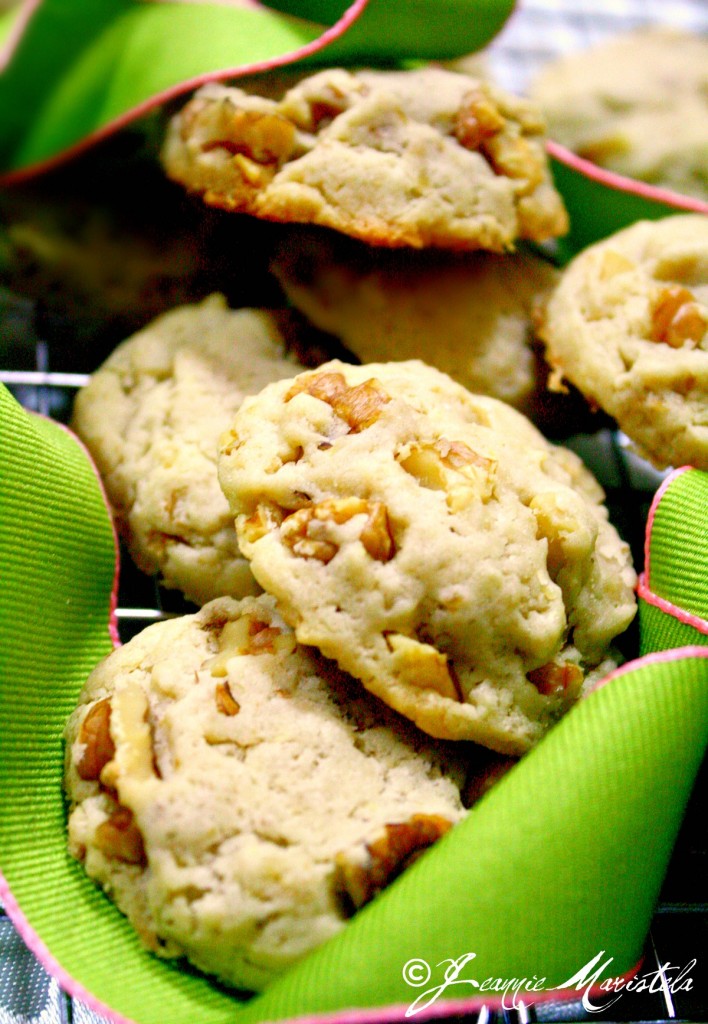 Notes
Buttery Frosting (if making sandwich cookies)

3 cups powdered sugar
1/4 cup butter, softened
1 teaspoon vanilla
2 to 3 tablespoons of milk

– Beat all ingredients until smooth and spreadable. Fill cookies with 2 teaspoons of filling.


Ingredients
1 cup butter, softened
1 cup sugar
1 medium (1/2 cup) ripe banana, chopped coarsely small
1 egg
1 teaspoon vanilla
1 teaspoon banana extract
1/4 teaspoon salt
2 1/3 cups all-purpose flour
1/2 cup walnuts, chopped
Instructions
Preheat oven to 350'F. Combine butter, sugar and banana in a large bowl. Beat until smooth. Add egg, vanilla and banana extract, beat until smooth. Add flour and salt into the butter mixture until well combined. Then stir in walnuts.
Using a small ice cream scoop shape dough into 1-inch balls. Place 2 inches apart on a parchment lined baking/cookie sheet. Flatten each balls into 1/4-inch thickness with the buttered bottom of a glass dipped in flour.
Bake 10-12 minutes or until edges are lightly browned. Remove from cookie sheet and transfer onto wire racks to cool.
Recipe and Photo credit: Jeannie Maristela is licensed under a Creative Commons Attribution-NoDerivs 3.0 Unported License.