Jump to recipe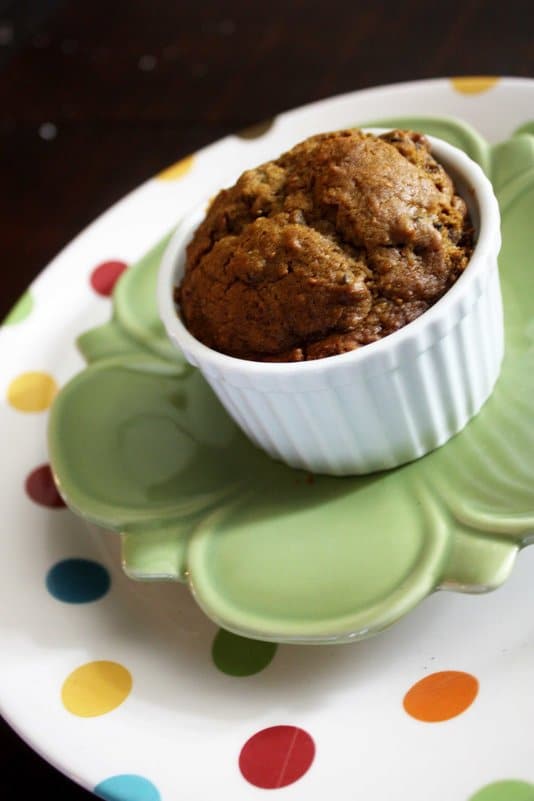 Ingredients
1/2 cup butter, softened
1 cup molasses
2 eggs
1 cup buttermilk
1/2 teaspoon baking soda
2 teaspoons baking powder
1 teaspoon salt
1/2 teaspoon ground cinnamon
1/4 teaspoon ground nutmeg
1 teaspoon lemon zest
2-1/2 cups all-purpose flour
1 1/2 cups dried figs
1/2 cup dried currants (can substitute dates)
Ginger-Rum Whipped Cream
1 cup cold heavy whipping cream
2 Tablespoons granulated sugar
1 teaspoon rum extract
4 Tablespoons candied ginger, finely chopped
Instructions
Preheat Oven to 325 degrees F. Whip butter until creamy then add molasses and mix well. Add eggs, one at a time, beating after each. Add buttermilk and mix well. Add baking soda, baking powder, salt, cinnamon, nutmeg and lemon zest. Mix well. Add flour and mix well. Remove any stems from figs and chop figs and currants into fine pieces (I used the food processor!). Add figs and currants to batter mixture.
Bake in ramekins (25 minutes at 325 degrees), mini muffin tins (15 minutes at 325 degrees), or a large tube pan (1 hour at 325 degrees). You will know the cake is done when a toothpick comes out clean. Serve with Ginger-Rum Whipped Cream (optional).
For the Ginger-Rum Whipped Cream
Beat cream and sugar until soft peaks form. Fold in rum extract and ginger. Serve on top of Figgy Puddings.
A few fun facts: Figgy Pudding dates back to the 15th century but was most popular during the 1800s. It's traditionally made with suet (an animal fat found near their kidneys) but butter works for us. 🙂 Steaming was the traditional way of cooking and would take 3-4 hours!
Recipe and Photo: Gourmet Mom on the Go / CC BY