Jump to recipe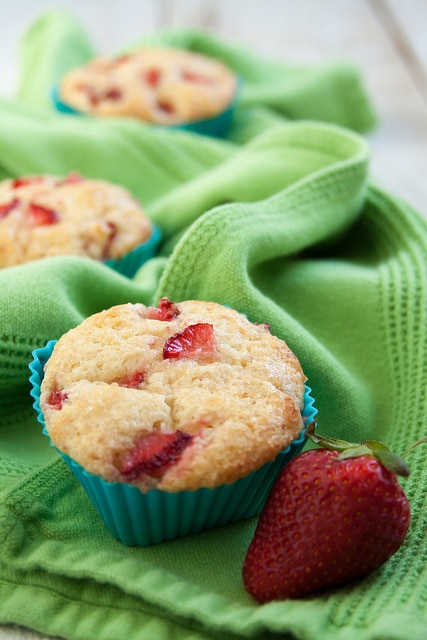 Strawberry Lemonade Muffins

Ingredients
2 1/2 cups self-rising flour
1 1/4 cups sugar, divided
1 (8-oz.) container sour cream
1/2 cup butter, melted
1 tablespoon lemon zest
1/4 cup fresh lemon juice
2 large eggs, lightly beaten
1 1/2 cups diced fresh strawberries
Instructions
Preheat oven to 400°. Combine flour and 1 cup sugar in a large bowl; make a well in center of mixture.
Stir together sour cream and next 4 ingredients; add to flour mixture, stirring just until dry ingredients are moistened. Gently fold strawberries into batter. Spoon batter into lightly greased 12-cup muffin pans, filling three-fourths full. Sprinkle remaining 1/4 cup sugar over batter.
Bake at 400° for 16 to 18 minutes or until golden brown and a wooden pick inserted in center comes out clean. Cool in pans on a wire rack 1 minute; remove from pans to wire rack, and cool 10 minutes.
Photo Courtesy of Nomadic Lass on flickr / CC BY-SA