Jump to recipe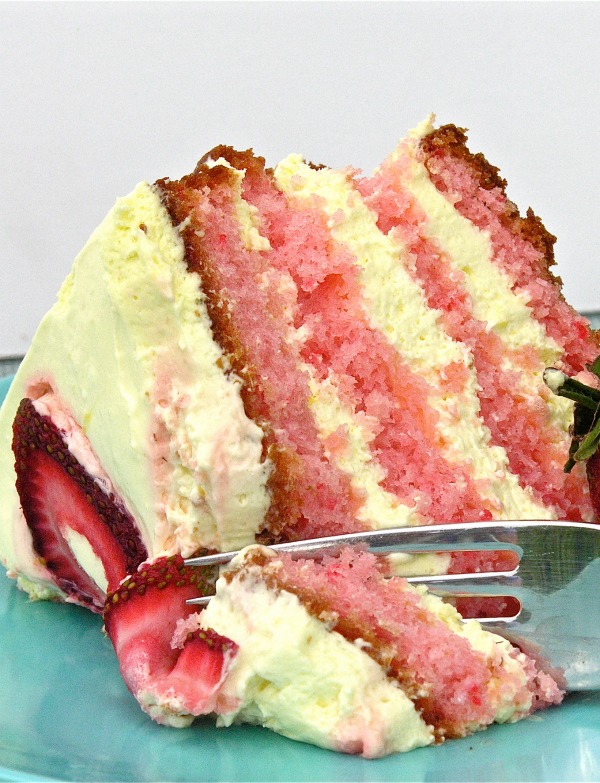 Ingredients
One box of strawberry cake mix (plus oil, water and eggs as directed on box)
8oz. Philadelphia Cream Cheese (softened to room temp.)
1 packet (0.23oz.) of Kool-Aid Lemonade
Yellow food coloring gel (as desired for color)
2cups Jet-Puffed Marshmallow Creme
8 oz. Cool Whip Topping
Fresh strawberries to garnish.
For full recipe instructions visit Easy Baked by clicking here!