Jump to recipe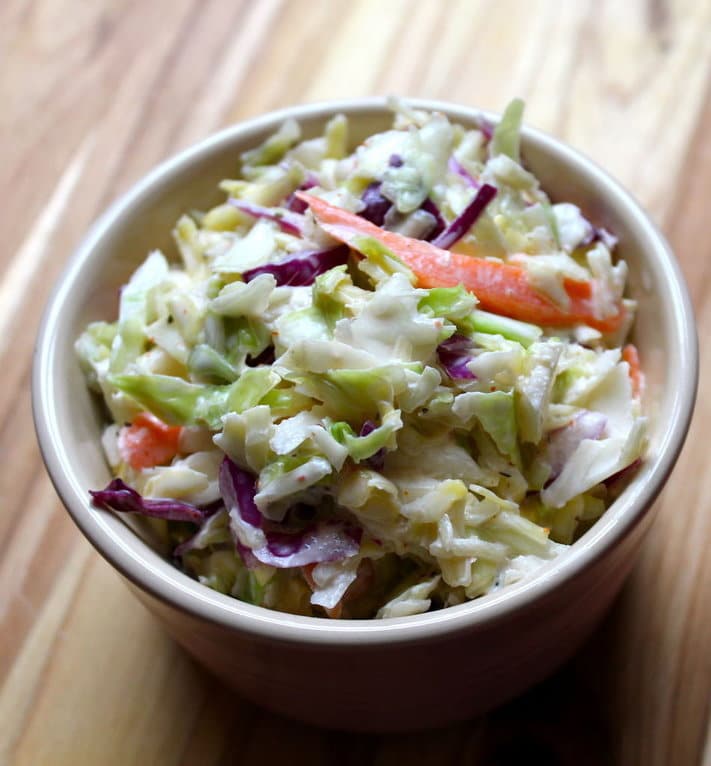 Ingredients
1 bag coleslaw salad mix (or one shredded head cabbage, or a mix of cabbages, onions and carrots)
1 cup mayo
1 1/2 tablespoons vinegar
1 tablespoon water
1 tablespoon sugar
1/4-1/2 tsp Tony's seasoning (Creole seasoning – spicy and salty!)
black pepper to taste
a few good pinches of celery seed
Instructions
Mix together all the dressing ingredients in a small bowl until they're nice and smooth. At this point it's good to taste and see if you'd like to fiddle with it a bit.
Pour over cabbage mix and mix like crazy until everything is nicely coated!
Chill! Overnight for best results, but a couple hours in the fridge will do, too! It's always better after all the flavors have mixed a bit.
Recipe and Photo Courtesy of jessyratfink / CC BY-NC-SA