Jump to recipe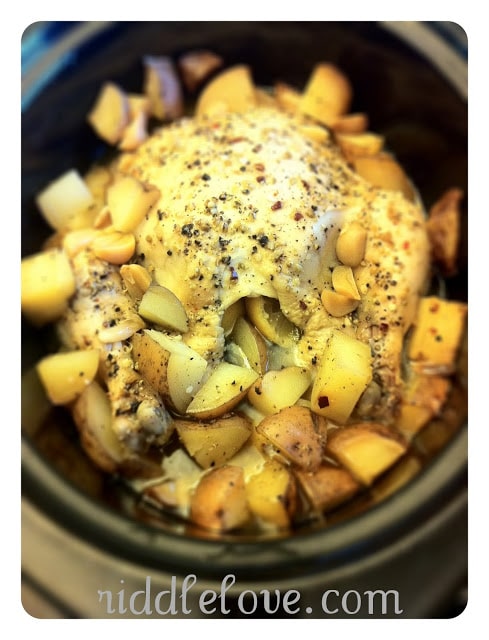 Slow Cooker Lemon Herb Chicken

Ingredients
1 whole chicken
2 lemons
about 4 red or Yukon gold potatoes, quartered
olive oil
Your favorite seasoning blend
4-6 cloves garlic
Instructions
Wash chicken. Stuff chicken with lemons, slightly squeezing them in the cavity to release the juice.
Place chicken in the crock pot and surround it with potatoes (or squash). Brush chicken with olive oil & drizzle just a little bit over potatoes.
Sprinkle seasoning over chicken and potatoes. Don't be afraid to use a lot. Sprinkle garlic halves around chicken.
Cook on low for 6-8 hours if your crock pot tends to be on the hotter side of things (like mine), or 8-10 if it's, well, slow like a slow cooker should be.
Recipe and Photo: RIDDLE Love / CC BY