Jump to recipe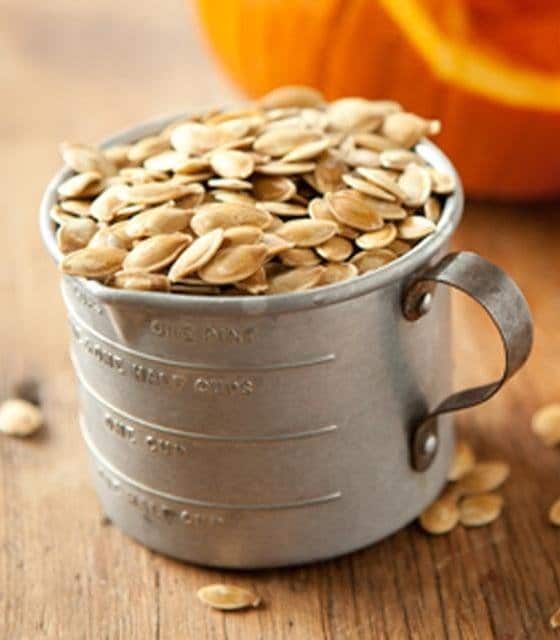 Ingredients
1 quart water
2 tablespoons salt
2 cups pumpkin seeds
1 tablespoon vegetable oil or melted, unsalted butter
Instructions
Preheat oven to 250°F.
Pick through seeds and remove any cut seeds. Remove as much of the stringy fibers as possible.
Bring the water and salt to a boil.
Add the seeds and boil for 10 minutes.
Drain, spread on kitchen towel or paper towel and pat dry.
Place the seeds in a bowl and toss with oil or melted butter.
Spread evenly on a large cookie sheet or roasting pan.
Place pan in a preheated oven and roast the seeds for 30 to 40 minutes.
Stir about every 10 minutes, until crisp and golden brown.
Cool the seeds, then shell and eat or pack in air-tight containers or zip closure bags and refrigerate until ready to eat.
Recipe and Photo: recipes.wikia.com / CC BY-SA