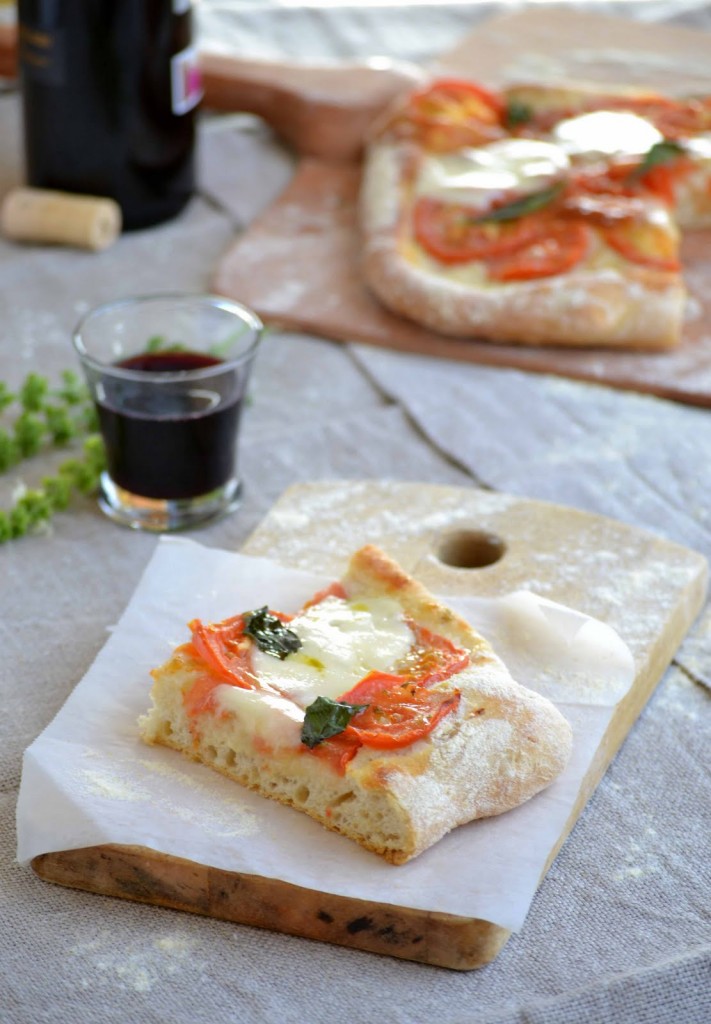 Recipe: Pizza Margherita
Ingredients
Pizza dough:
3 1/2 cups (500g) AP flour
1/2 cups (350g) of fresh water
10g of yeast
1 tbsp of salt
Pizza toppings:
4 ripe tomatoes in slices
2 mozzarella cheeses
Some basil leaves
Some good olive oil
Instructions
First we have to make the dough. Dissolve the yeast in the water, add the flour and finaly the salt. Knead until it´s robust and flexible. Put the dough in a warm place and wait until it rise. It must double its size. It takes about 1 hour.
Preheat the oven 450º F(330ºC). Divide the dough in 4. Form balls of dough. Take one ball of dough and flatten it with your hands on a slightly floured work surface. Starting at the center and working outwards, use your fingertips to press the dough to 1/2-inch thick. Turn and stretch the dough until it will not stretch further. Let the dough relax 5 minutes and then continue to stretch it until it reaches the desired diameter.
Place the tomatoes, the cheese and the basil on the dough. Sprinkle with the olive oil.
Bake pizza one at a time until the crust is browned and the cheese is golden, about 10-15 minutes.
Recipe and Photo: Bread and Oil / CC BY-SA