Jump to recipe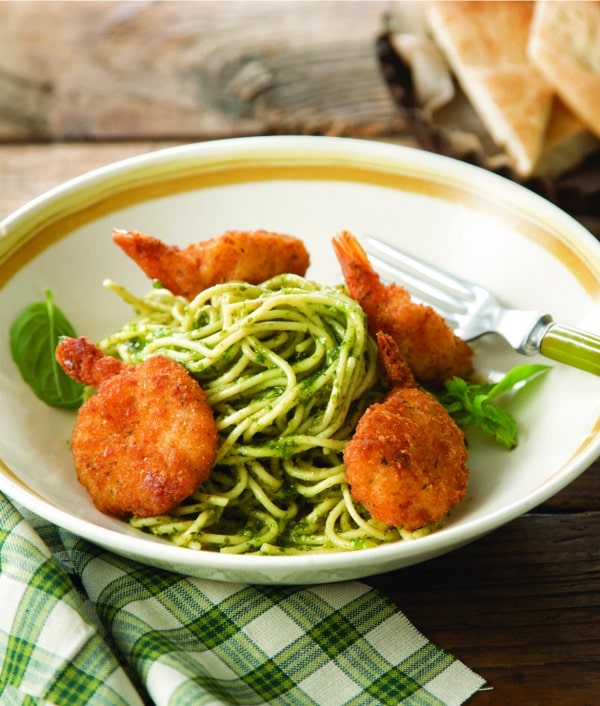 Make family mealtime convenient and delicious by incorporating a fun, coastal twist into your household's favorite dishes. Introducing a new ingredient, such as shrimp or seafood, is an easy way to serve a mouthwatering meal that is big on flavor.
Families today are busier than ever, with job obligations, household duties, school demands and extracurricular activities all chewing into free time. When it comes to eating, it's easy to fall into a recycled dinnertime routine that relies heavily on the same old, tried-and-true recipes. Switching things up with a unique dish that breaks out of this mealtime rut can bring delight to everyone at the dinner table – and add a layer of convenience to your carefully balanced schedule.
For a simple, upbeat change, try adding a new ingredient, such as shrimp, to a traditional dish like pasta or tacos. Using frozen seafood eliminates unnecessary prep time and fuss, while still delivering big on flavor and quality. With options ranging from crispy Popcorn Shrimp to savory Salmon Burgers and crunchy Shrimp Spring Rolls, SeaPak Shrimp & Seafood Co. makes it exceedingly easy to bring more coastal flavor to your dinner table.
The Parmesan Shrimp and Pesto Noodles recipe below combines easy pesto pasta and SeaPak's new Parmesan Encrusted Butterfly Shrimp, for an innovative and flavorful entree that you can have on the table in just 30 minutes.
Visit www.seapak.com for additional family friendly, coastal recipes.
Ingredients
1 package (18 ounces) SeaPak Parmesan Encrusted Butterfly Shrimp (includes packet of tomato Romano sauce)
1 pound spaghetti, cooked al dente
1 cup prepared pesto
1 package flatbread or pita bread
Instructions
Prepare shrimp according to package directions and keep warm. Heat tomato Romano sauce according to package directions. Warm flatbread or pita bread in microwave.
Toss pasta with pesto and top with shrimp. Garnish with basil and parmesan, if desired. Serve with bread and tomato Romano sauce on the side.