Jump to recipe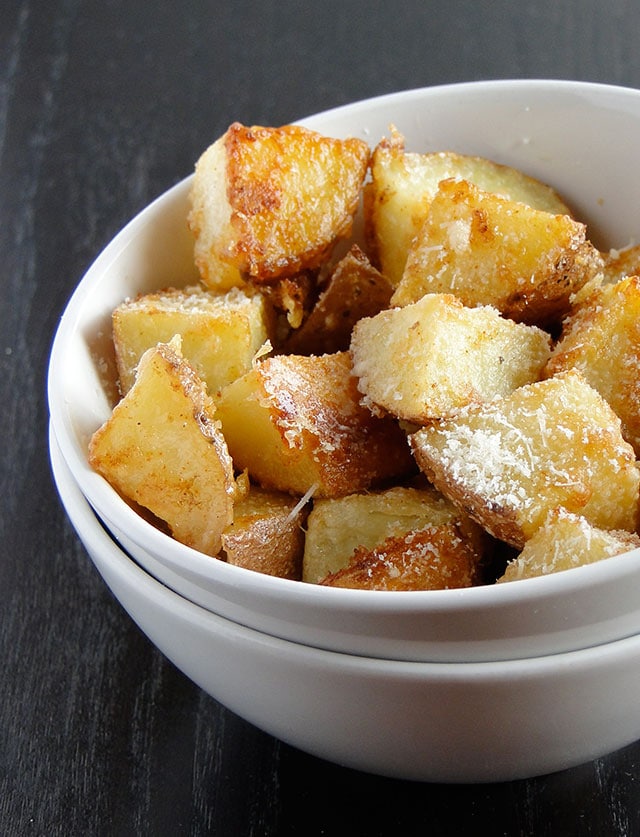 With only a few simple ingredients, these Parmesan Roasted Potatoes are a cinch to whip up as a side dish. Crispy on the outside, soft on the inside, they're so tasty!
Ingredients
4 medium red potatoes
2 tbsp olive oil
1/3 cup Parmesan cheese
1 tsp garlic powder
1 tsp paprika
salt and pepper to taste
Instructions
Preheat the oven to 400ºF (200ºC). Cut the potatoes in wedges.
In a small bowl, combine the Parmesan, garlic, and paprika and set aside. Next, toss the potatoes and oil together in a mixing bowl then add the bowl of cheese and seasonings and stir to coat.
Arrange them on a cookie sheet in a single layer.
Bake for about 30-35 minutes then remove from oven and turn over all the potatoes. Bake for another few minutes until crispy and golden.
Recipe and Photo: Chicho's Kitchen / CC BY