Jump to recipe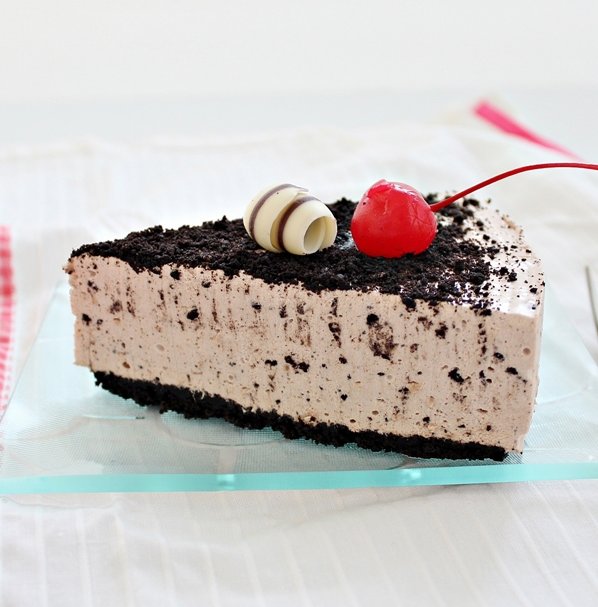 Oreo Hazelnut and Banana Cheesecake

Ingredients
150g Oreo cookies, remove the cream and crush it or grind coarsely
60g Melted butter or add a little more if needed
Filling
250g Cream cheese at room temperature
3 tbsp Fresh milk
2 Bananas (120g without skin), mashed
70g Nutella
300g Fresh topping cream
1/2 tbsp Lemon juice
20g Gelatine powder
50g Water
20g Oreo cookies, crushed
extra crushed Oreo cookies (about 100g or more) for topping
Instructions
Mix crushed Oreo cookies with butter and presses them firmly on the base of 9 inch cake pan. Put in refrigerator and chill until firm.
Whisk fresh topping cream until soft peak, set aside
Put gelatine powder and water in a bowl and soak for a while. Then place it in a double boiler until gelatine dissolved and set aside.
Beat cream cheese at medium speed with 3 tablespoon of fresh milk until smooth. Add in hazelnut spread, continue to beat for about 1 minute. Mash bananas and mix well with 1/2 tbsp lemon juice then add into the cream cheese mixture, mix well again and transfer to a large bowl.
Add whipped fresh topping cream into cream mixture with a hand whisk, mix well and add dissolved gelatine into it. Lastly fold in 20g crushed Oreo cookies with a rubber spatula.
Pour cream cheese mixture into prepared cake pan and refrigerator for at least 4 hours or overnight.
Remove chilled cheesecake from cake pan and sprinkle extra crushed Oreo biscuits over it.
Recipe and Photo: Foodista / CC BY