Jump to recipe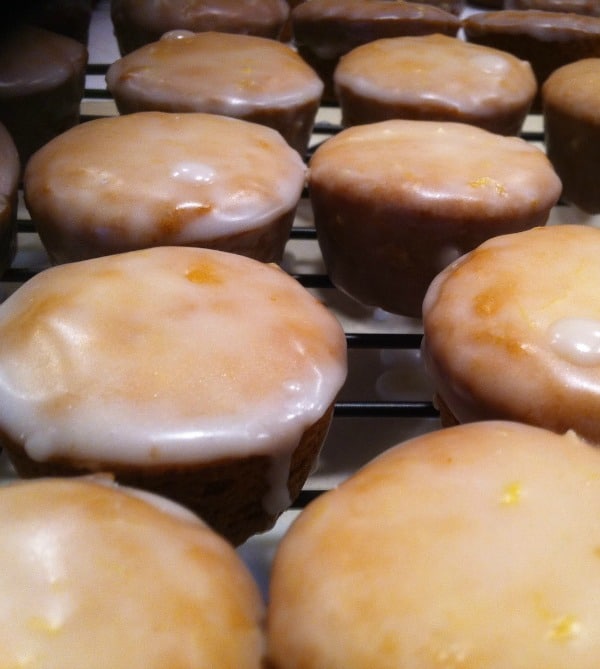 Ingredients
Cake
1 box of yellow cake mix (18.5)
1 package lemon instant pudding (3.5 oz)
Zest of 1 lemon
4 eggs
3/4 C vegetable oil
Glaze *
4 C confectioner's sugar
1/3 C lemon juice
Zest of 1 lemon
2 tbls vegetable oil
2 tbls water
Instructions
Combine cake mix, pudding, zest, eggs and oil in mixer, and mix until combined, about 2 minutes
Spray a mini-muffin tin with butter spray, and fill the wells half full with batter. This recipe makes 48 mini-muffins, and uses 2 pans
Bake in a pre-heated 350F oven for 12-15 minutes
Turn out immediately on a tea towel
In the meantime, make the glaze, combining all glaze ingredients together
Dip the blossoms, either by covering completely, or by dipping the tops (*double the glaze recipe if you want to completely cover all blossoms)
Let glaze harden for an hour before putting away.
Can store at room temperature.
Recipe and Photo: The Cookie Crumbles / CC BY-SA