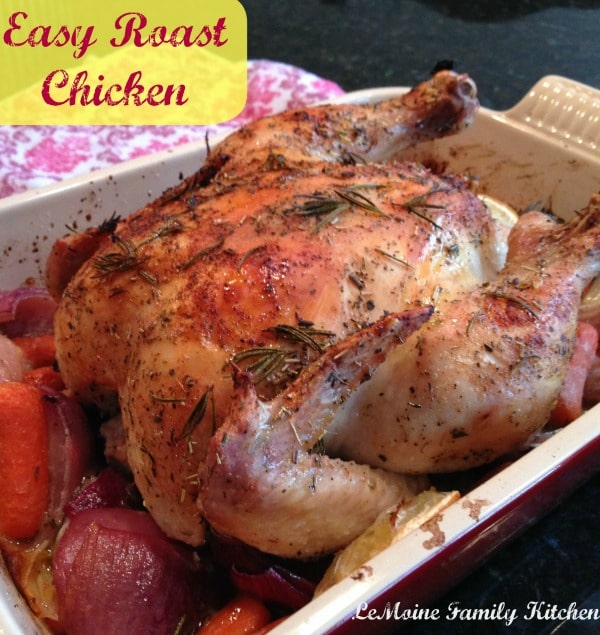 Ingredients
1 5 to 5.5 lb whole chicken
1 large onion, quartered
baby carrots
2 celery stalks, cut in thirds
2 lemons, quartered
herbes de provence
a few fresh rosemary sprigs
olive oil
salt & pepper
Instructions
Preheat your oven to 375 degrees.
Rinse the chicken and pat dry with paper towels. Place one of the lemons, the onion, a couple handfuls of baby carrots and the celery in the bottom of a roasting pan. Place the chicken on top of the veggies.
Rub olive oil all over the chicken then season generously with the herbes de provence, salt and pepper. Place the second lemon and a couple sprigs of rosemary into the cavity of the chicken.
Rough chop the last sprig of rosemary and sprinkle over the top of the chicken.
Roast for approx. 2 hours or until the internal temp of the breast is 180 degrees and the thigh around 190 degrees. Allow to rest for 10 minutes before carving.
https://stlcooks.com/easy-roast-chicken/
Recipe and Photo: Foodista / CC BY