Jump to recipe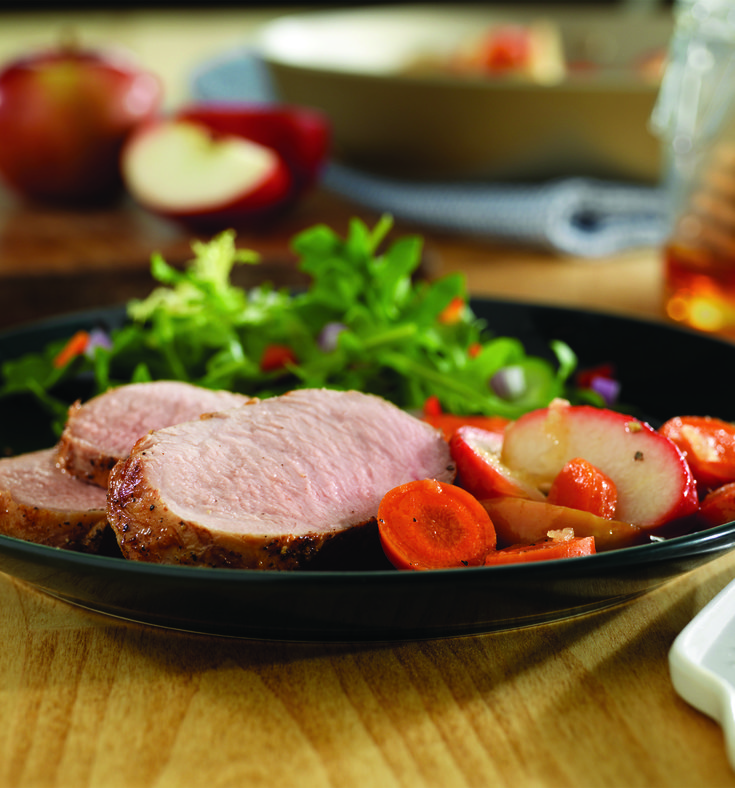 All the Lean Ways to Love Pork
(Family Features) As new food and health trends appear across the country, pork makes the list as not only a delicious menu choice, but one that is both lean and versatile. With so many cuts to choose from, pork makes it easy to explore new flavors while staying on track with a health-conscious diet. Here are some simple tips to be mindful of when planning your next menu:
* Choose the right cut. Several versatile pork cuts are, on average, 16 percent leaner than 20 years ago – like pork tenderloin, which meets the USDA guidelines for extra lean and meets the American Heart Association's requirement for its heart check mark. Other lean cuts include the New York pork chop, 96 percent lean ground pork, New York pork roast, Porterhouse pork chop and Ribeye pork chop.
* Add flavor, not fat. You can always use spice rubs or fat-free marinades (like fat-free dressing or juice) to add additional flavor without adding extra fat.
* Use low-fat cooking methods. Grilling and roasting are two easy cooking methods that usually require minimum preparation and yield maximum flavor.
Low Fat, High Flavor
Perfect for a great-tasting, low-fat weeknight meal or dinner party alike, Honey-Ginger Pork Tenderloin with Carrots and Apples combines sweet and tangy flavors with nutritious, tender carrots and apples. For a well-rounded meal, serve with a side such as spinach salad, roasted potatoes or wild rice.
No matter what lean and tasty pork recipe is on the menu, remember that for a flavorful, tender and juicy eating experience, cook loin roasts, chops and tenderloins to an internal temperature between 145°F (medium rare), followed by a three-minute rest and 160°F (medium), using a digital thermometer to ensure accuracy.
To find out about all the leanest pork cuts and to try even more great-tasting recipes with pork, visit porkbeinspired.com or pinterest.com/porkbeinspired.
Honey-Ginger Pork Tenderloin with Carrots and Apples

Ingredients
2 (1–pound) pork tenderloins
Salt and pepper
1 tablespoon olive oil
1/2 cup apple juice
3 tablespoons honey
2 teaspoons fresh ginger root, grated
3 carrots, cut into 1/4–inch slices
1 large or 2 small apples, cored and cut into 1/4–inch slices
Instructions
Season pork with salt and pepper. Warm oil in large skillet with lid over medium-high heat; add tenderloins and cook until browned on all sides, 8-10 minutes. Remove pork to plate and set aside.
Return skillet to medium heat and add apple juice, honey and ginger, scraping up any browned bits on bottom of skillet. Stir in carrots. Return pork to skillet, nestling it into carrots. Reduce to simmer, cover and cook 5 minutes.
Add apples, cover, and continue to cook until internal temperature of pork reaches between 145°F (medium rare) and 160°F (medium) and carrots and apples are tender, about 5 minutes. Remove pork from skillet and let rest 5 minutes. Meanwhile, season carrot-apple mixture with salt to taste. Slice pork and serve with carrots, apples and pan sauce.
Source: National Pork Board