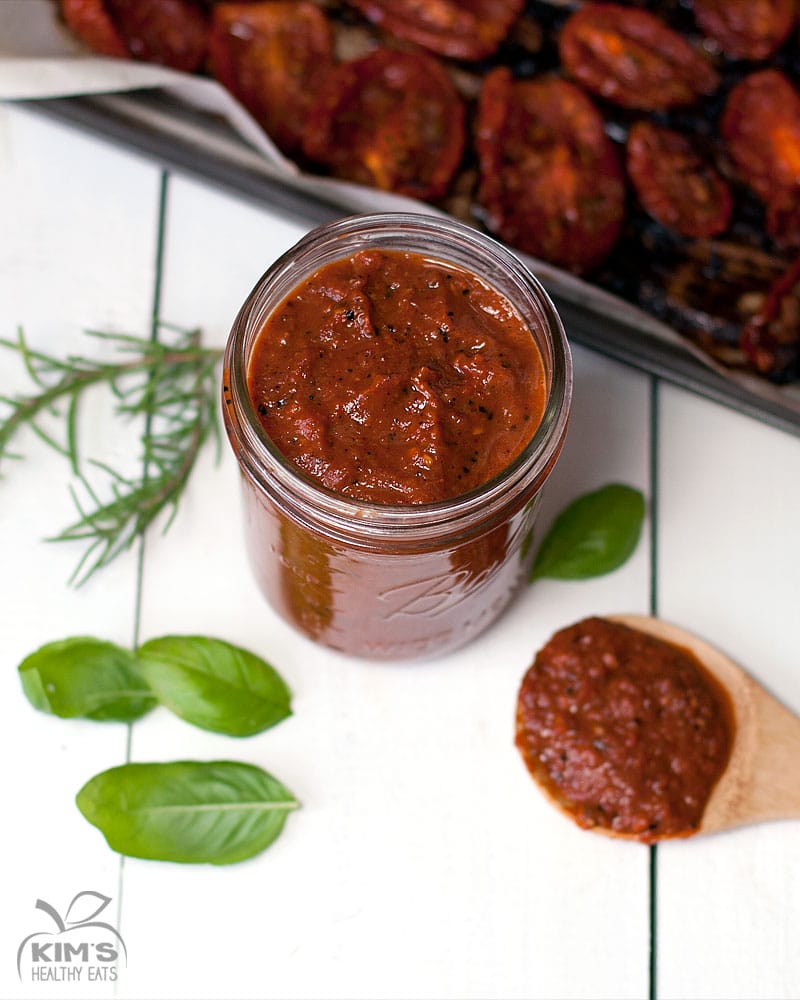 Homemade Roasted Tomato Sauce
Ingredients
18-20 large Roma tomatoes, cut in half
1/4 cup olive oil
4 cloves of garlic, minced
1 onion, diced
1 tablespoon Italian seasoning
Handful of fresh basil leaves, chopped
4 sprigs of fresh rosemary, stems removed
Salt and pepper to taste
About 1 1/2 cups of water
1 tablespoon of sugar
Instructions
Line baking sheets with parchment paper. This makes for easy clean up. Set aside.
Pre-heat oven to 300 degrees.
In a large bowl mix olive oil, garlic, onion, sugar and Italian seasoning.
Place cut tomatoes in the bowl and gently coat the tomatoes with olive oil mixture using a spoon or your hands. Place tomatoes cut side up on baking sheet and top with fresh herbs, salt, and pepper. Roast for approximately 2 hours.
After 2 hours increase the heat of the oven to 400 degrees. Roast approximately for another 15 to 20 minutes.
Remove roasted tomatoes from the oven and allow to cool for a few minutes. Place tomatoes in a food processor or blender and puree to desired consistency. Add water to thin out if you like a thinner sauce.
https://stlcooks.com/homemade-roasted-tomato-sauce/
Image and recipe reprinted with permission from www.kimshealthyeats.com and www.healthyaperture.com