Jump to recipe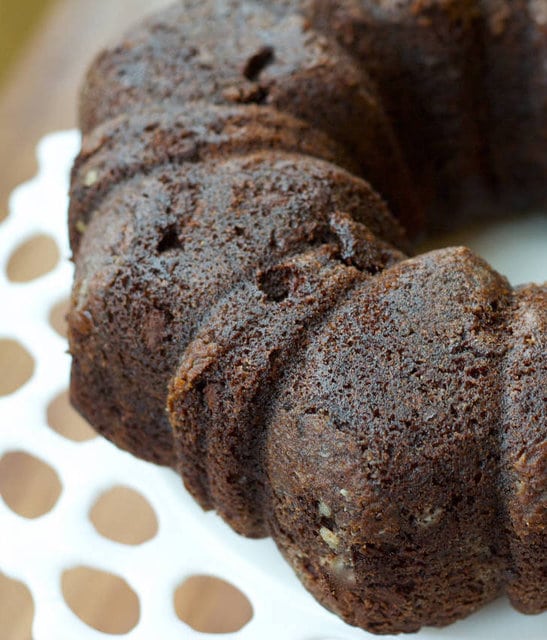 Chocolate Kahlua Cake

Ingredients
1 tablespoon vegetable oil
1 tablespoon flour
Cake Mix
10 ounces all-purpose flour
10 ounces brown sugar
4 ounces Dutch-process cocoa
1 teaspoon baking soda
½ teaspoon kosher salt
Batter
4 eggs
1 cup sour cream
1 cup Kahlua
¾ cup vegetable oil
12 ounces chocolate chips (2 cups)
Instructions
Preheat oven to 350°F. Generously grease and flour a bundt pan. Tap out any excess flour.
Cake Mix
Combine flour, brown sugar, cocoa, baking soda, and salt in a large bowl.
Batter
In a large bowl, mix together cake mix, eggs, sour cream, Kahlua, and vegetable oil. Whisk together until smooth.
Add chocolate chips to batter and stir to combine.
Pour into prepared bundt pan. Bake at 350°F until batter sets and a toothpick inserted into the center comes out clean, about 50 to 60 minutes.
Remove from oven and let cool on a wire rack for 30 to 45 minutes.
Invert cake onto a plate and serve.
Recipe and Photo: Make Better Food / CC BY