Jump to recipe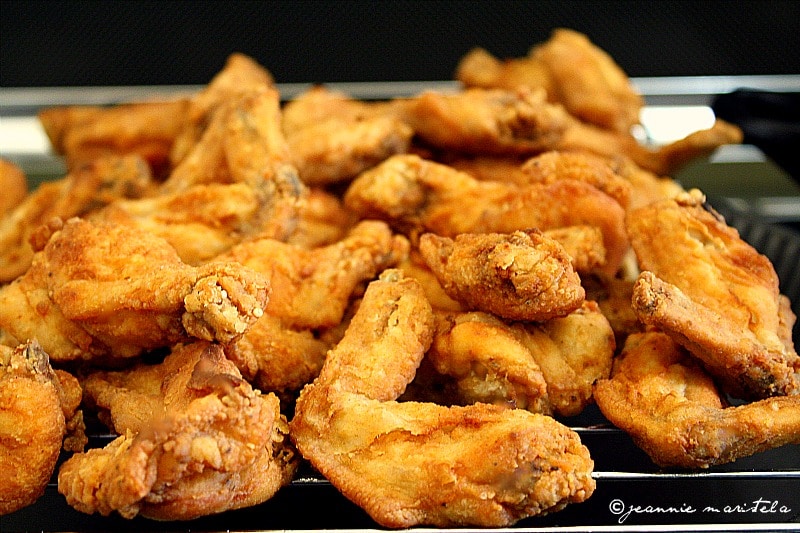 Chili Tex-Mex Fried Chicken Wings

Ingredients
1 tablespoon coarse salt (not table salt)
1 teaspoon ground coriander
2 tablespoons ground cumin
1/2 teaspoon cracked black pepper
2 teaspoons chili powder
1 teaspoon paprika
1 teaspoon dried oregano
2 teaspoons salt-free garlic and herb seasoning
1 pound chicken wings
1 cup all-purpose flour
canola oil for deep frying
Instructions
Combine and mix first 8 seasoning ingredients in a bowl. Set aside.
Marinade (about 15 mins.) chicken wings by tossing these in 3 tablespoons of the spice mix.
Place the flour in a ziploc bag. Then put marinated wings inside the bag and shake along with the flour to evenly coat the chicken.
Shake off excess flour from the coated wings. Heat canola oil over medium-high heat.
Fry chicken until golden brown.
Recipe and Photo: Goddess Of Scrumptiosness / CC BY-ND