Jump to recipe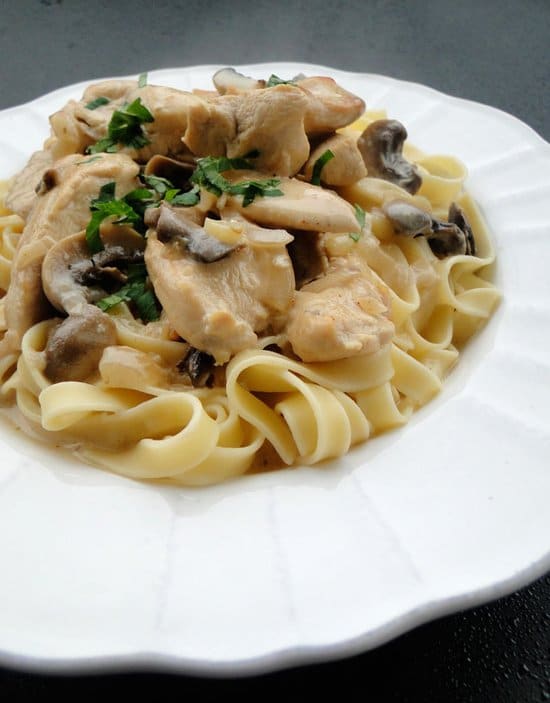 Chicken Stroganoff

Ingredients
4 chicken breast, cut intro strips
2 tbsp olive oil
knob of butter
2 shallots, finely sliced
5 oz (150g) mushrooms, quartered
1 1/2 cup (400 ml) chicken stock
3/4 cup (200 ml) sour cream
2 tsp paprika
Pasta
2 tbsp parsley, finely chopped
salt and freshly ground black pepper
Instructions
Cook the pasta as per packet instructions.
Heat the olive oil and butter in a frying pan. Add the chicken and fry until cooked through. Remove with a slotted spoon and set aside.
Add the shallots to the pan, adding more olive oil or butter if needed, and heat gently until softened. Add the mushrooms and cook for a further 2 minutes or so.
Pour in the chicken stock and turn the heat up to high. Reduce the stock by half and then turn the heat down to a simmer. Add the chicken to the pan, along with the sour cream and stir through. Season and sprinkle paprika then simmer until the cream has thickened slightly.
Serve, accompanied by pasta and garnish with some chopped parsley.
Recipe and Photo: Chicho's Kitchen / CC BY