Jump to recipe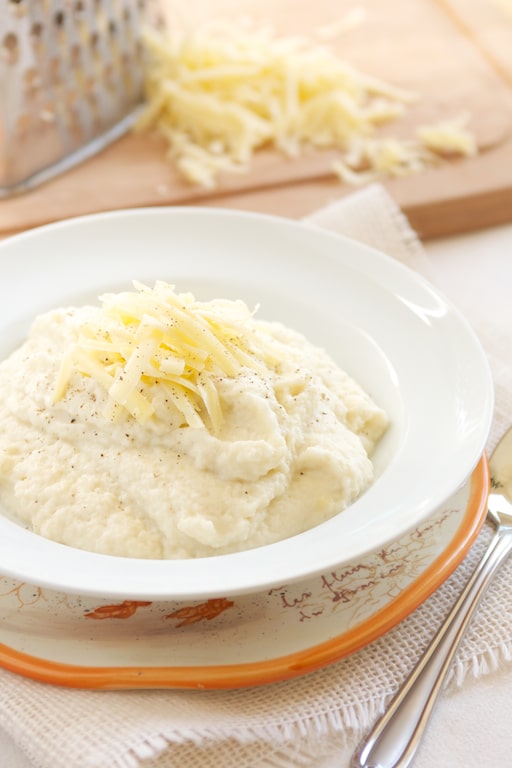 Ingredients
1 head of cauliflower, (2 lbs, 4 oz)
2 ounces cream cheese
1 cup grated cheddar cheese, (3 oz)
1 Tablespoon roasted garlic
1 Teaspoon sea salt
¼ Teaspoon freshly ground black pepper
Instructions
Trim leaves from the head of cauliflower and cut into big florets, about 3 inch pieces.
Place in a steamer and steam until tender, 15 minutes for big pieces.
While the cauliflower is steaming, assemble the rest of your ingredients.
When the cauliflower is tender, pour off any extra liquid from steaming, and place the cauliflower in a food processor with the rest of the ingredients. Process until smooth, and adjust salt and pepper to your taste.
Serve immediately or refrigerate and re-heat in a double boiler when you're ready to serve. You can also place it in a casserole dish, sprinkle with additional cheese and bake it at 350° F until heated through.
Recipe and Photo: GI365 / CC BY-SA