A Quick and Easy Weeknight Meal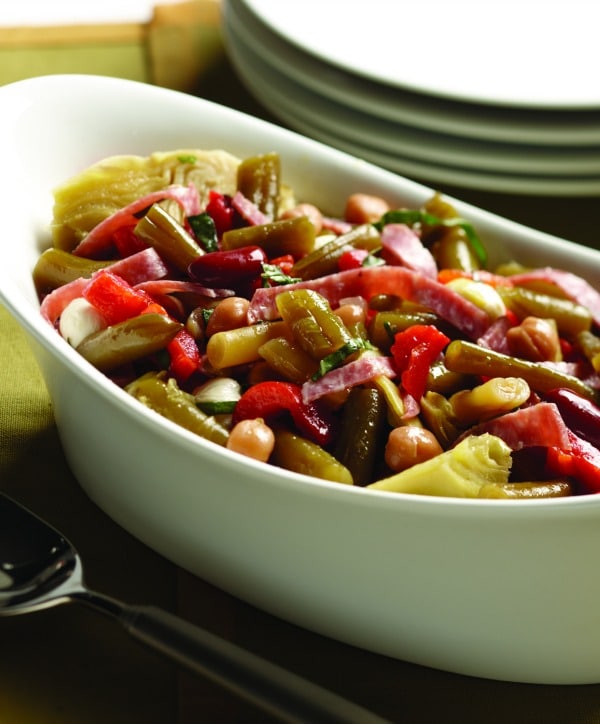 (Family Features) Now that winter is behind us and schedules are beginning to fill up, the best kind of weeknight meal is a quick, easy and delicious one.
In about 15 minutes, Antipasto Bean Salad can be on the table, or ready for toting to the office potluck or a neighborhood picnic. Starring classic antipasto ingredients, this main dish pasta salad doesn't require cooking, except for the pasta. While the pasta is boiling, there's time to prep the other ingredients.
Start with high-quality prepared foods that can be purchased at the supermarket. No gourmet food shopping necessary, but the finished salad will be reminiscent of one from a specialty deli or food shop. Begin with a can of READ 3 or 4 Bean Salad. This combination of green, wax and kidney beans, with chickpeas making the fourth bean, is the base for the salad. The beans, along with jarred roasted peppers, canned artichoke hearts, mozzarella cheese and strips of salami, make a great-tasting Italian-inspired meal.
For the simple dressing, add olive oil, fresh garlic and herbs to some of the reserved liquid from the bean salad, then toss with the pasta and bean mixture. Serve it at room temperature or chilled – this dish is destined to become a favorite go-to recipe.
For other delicious recipes made with READ Salads, visit www.READSalads.com.
SOURCE:
Seneca Foods