Jump to recipe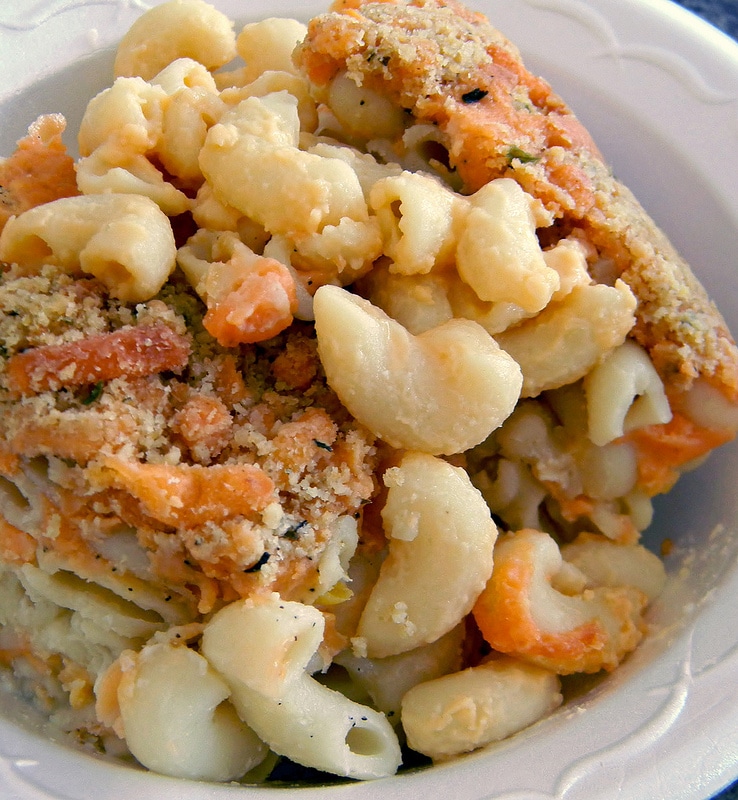 Sweetie Pies Mac and Cheese

Ingredients
Salt
8 to 10 ounces elbow macaroni
1/2 cup whole milk
1 (12-ounce) can evaporated milk
2 eggs, lightly beaten
1 1/2 teaspoons ground white pepper
1 1/2 teaspoons granulated sugar
1/2 cup (1 stick) butter, cut into small pieces
1/2 pound Velveeta, cut into small chunks
8 ounces Colby-Jack cheese (or 4 ounces Colby and 4 ounces Monterey Jack), shredded
4 ounces sharp Cheddar cheese, shredded
1 cup shredded American or mild Cheddar cheese
Instructions
Preheat the oven to 350 degrees. Bring a large pot of lightly salted water to a boil; cook pasta according to package directions, just until al dente. (Do not overcook.) Drain well; place in a 9-by-13-inch baking pan.
In the pasta pot, combine whole milk, evaporated milk and eggs; whisk in salt to taste, pepper and sugar, mixing until thoroughly combined. Pour milk mixture over macaroni.
Add butter, Velveeta, Colby-Jack and sharp Cheddar cheeses. Stir well. Sprinkle the top with American or mild Cheddar cheese.
Bake 30 to 40 minutes or until top is lightly browned.
Recipe Courtesy of: Sweetie Pie's Restaurant
Photo Courtesy of: jazzijava / flickr / CC BY-NC-ND