Jump to recipe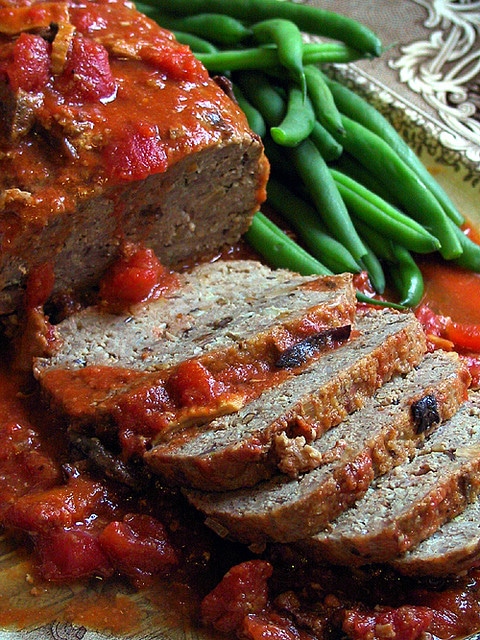 Italian-style Ground Turkey Meatloaf

Ingredients
2 egg whites, lightly beaten
2 cloves garlic, minced
3/4 teaspoon dried basil
1/2 teaspoon salt
1/2 teaspoon dried rosemary
1/4 teaspoon crushed red pepper
1 medium apple peeled and cored and finely shredded
1/2 cup chopped onions
1/2 cup fine dry seasoned bread crumbs
1 pound lean ground turkey breast
2/3 cup reduced-fat spaghetti sauce
2 tablespoons grated Parmesan cheese
Instructions
Preheat the oven to 350 degrees.
In a large bowl, stir together the egg whites, garlic, basil, salt, rosemary and red pepper. Then stir in the apples, onions and bread crumbs.
Add the turkey and mix until well combined.
Spray a 7 1/2-by-3 1/2-by-2-inch or 8-by-4-by-2-inch loaf pan with no-stick spray. Pat the turkey mixture into the pan. Bake for 15 minutes.
Spread the spaghetti sauce over the top of the turkey. Bake about 25 minutes more or until the turkey is no longer pink. Let stand for 5 minutes.
Transfer the loaf to a serving plate. Sprinkle the Parmesan cheese over the top. Slice and serve.