Jump to recipe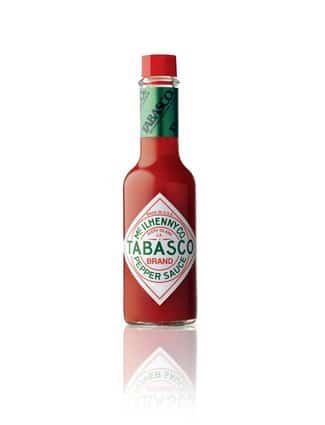 Homemade Tabasco Sauce

Ingredients
4 ounces fresh Thai red chilies, chopped
3 garlic cloves
1/2 cup distilled white vinegar
1/2 teaspoons salt
Instructions
Combine the chilies and the vinegar in a saucepan and heat. Stir in the salt and simmer for 5 minutes. Remove from the heat, cool, and place in a blender. Puree until smooth and place in a glass jar. Allow to steep
for 2 weeks in the refrigerator.
Remove, strain the sauce, and adjust the consistency by adding more vinegar if necessary.
Recipe: Deaf Chef At Large / CC BY-SA