Jump to recipe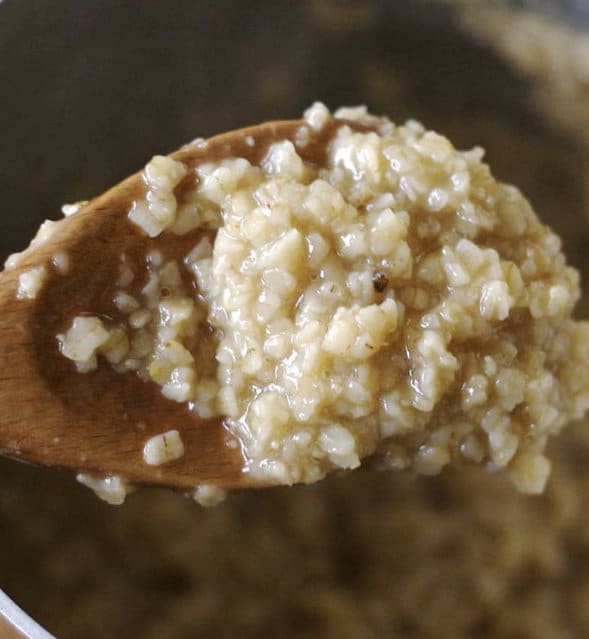 Hearty Maple and Brown Sugar Oatmeal

Ingredients
1 ¾ cups water
½ teaspoon salt
1 cup quick oats
4 tablespoons light brown sugar
2 tablespoons maple syrup
¼ cup milk (optional)
Instructions
In a small saucepan, bring water to a boil.
½ teaspoon salt
Add salt to water.
Add quick oats to water and stir to combine. Let boil for 1 minute.
Remove from heat and cover. Let stand for 5 minutes to allow oats to cook.
Add brown sugar and maple syrup to oatmeal and stir to combine.
If desired, add milk to oatmeal and stir. This gives the oatmeal a creamier texture, but can easily be omitted.
Allow to cool for a few minutes and serve.
Recipe and Photo: Make Better Food / CC BY