Jump to recipe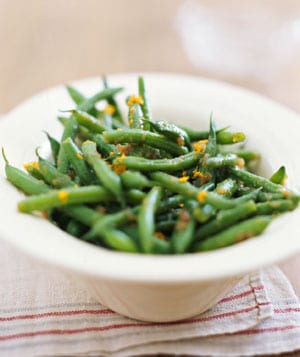 Ingredients
1 Lb Frozen Whole green beans. Cook in Boiling water Until Firm But Tender, About 5 Minutes
1/2 Cup oil, Can Use Half olive oil
3 T. wine vinegar
2 cloves garlic, Minced
2 Shallots, Minced
1/2 T. sweet basil flakes
1/2 T. oregano flakes
1 T. Dijon mustard
1 T. Chopped parsley
salt And pepper to Taste
Instructions
Lay green beans in a Shallow Porcelain Server.
Combine The Remaining Ingredients in a Jar With a Tight Fitting Lid And Shake Until Thoroughly Blended. Pour Dressing to Taste Over The green beans.
Cover And Refrigerate Overnight. Unused Dressing Can be Stored in The Refrigerator. Makes About 3/4 Cup Dressing.
Recipe and Photo: recipes.wikia.com / CC BY-SA