Jump to recipe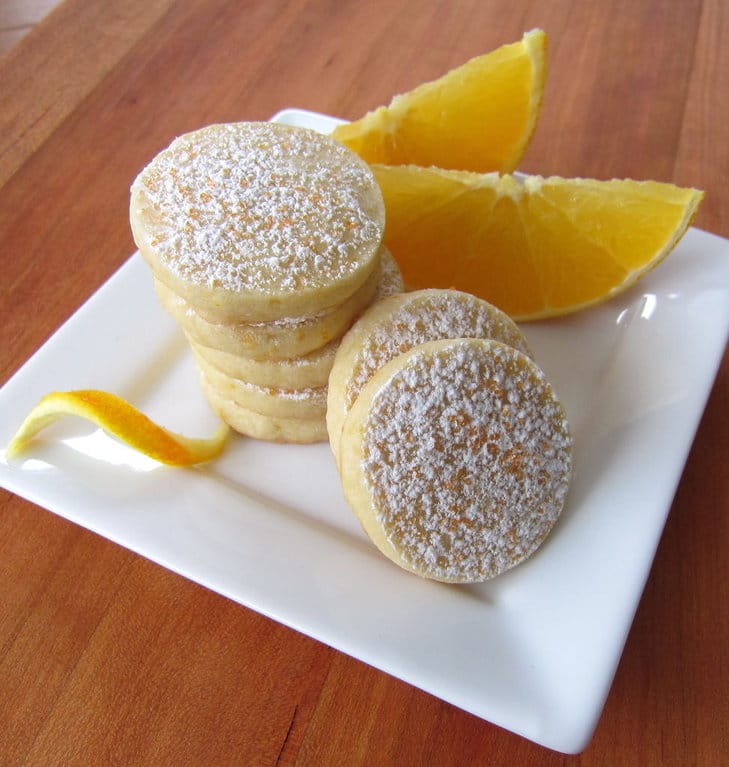 Dreamsicle Meltaway Cookies

Ingredients
3/4 cup butter
3/4 cup powdered sugar, plus more for dusting
zest of one orange
2 tbsp orange juice
1 1/2 tsp vanilla extract
2 cup flour
1/4 tsp salt
Instructions
In the bowl of a stand mixer beat butter on medium speed until pale yellow. Add powdered sugar, juice, zest and vanilla one at a time mixing well after each addition.
Add flour and salt and mix until well combined.
Divide dough in half and place one half on a large rectangle of waxed paper. Shape dough into a log. Roll the waxed paper around the dough and twist the ends up like a tootsie roll.
Freeze for 30 minutes or until the dough is firm.
Preheat oven to 350 degrees F.
Remove dough from freezer and remove the waxed paper.
Place dough on a cutting board and using a sharp knife cut log into 1/4 inch slices. Arrange slices on a parchment lined baking sheet and bake 10-12 minutes.
Transfer cookies to a wire rack. While cookies are still warm lightly dust with powdered sugar using a small sieve.
Recipe and Photo Courtesy of wold630 on instructables.com / CC BY-NC-SA