Jump to recipe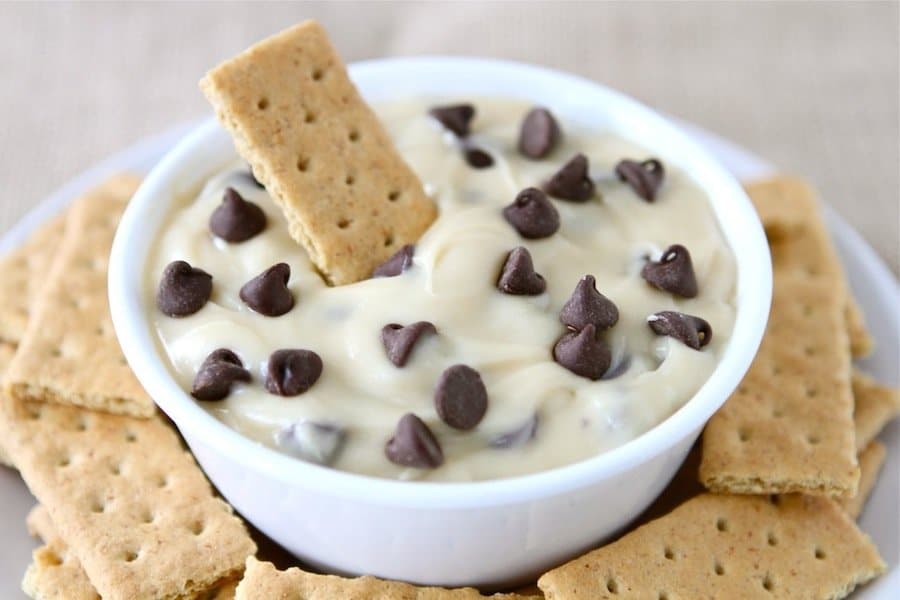 We are coming to the end of 2013. With that in mind, we are going to share the recipes that we posted over the year that got the most love. We will feature one recipe each day, and count them down. Which recipe came in at number one? Hit our site up on January 1st for the answer to that question (But don't ignore the rest of the list…as this is the best of our best for this year!). We will also be having some special announcements to make as well…so be sure not to miss the VERY BEST of STLcooks of 2013!


Cookie Dough Dip – STLcooks Best of 2013 – Number 2

Ingredients
1/2 cup butter
1/3 cup brown sugar
1 8-ounce block of cream cheese, softened
1/2 cup powdered sugar
1 teaspoon vanilla extract
3/4 cups chocolate chips
Instructions
Melt butter in a small saucepan over medium heat. Add brown sugar and whisk until sugar dissolves and mixture starts to bubble. Set aside to cool, and whisk in vanilla.
Cream together cream cheese and powdered sugar for 60 seconds. With mixer on low speed, add in brown sugar and butter mixture. Mix until combined. I added the chocolate chips at this time so the mixer could break them up into pieces. You can so that, or just fold in the chocolate chips.
Garnish with additional chopped chocolate. Serves with fruit, cookies, crackers, pretzels or a spoon.
Recipe Credit: How Sweet It Is
Photo Credit: Two Peas and Their Pod / CC BY-NC-SA