Jump to recipe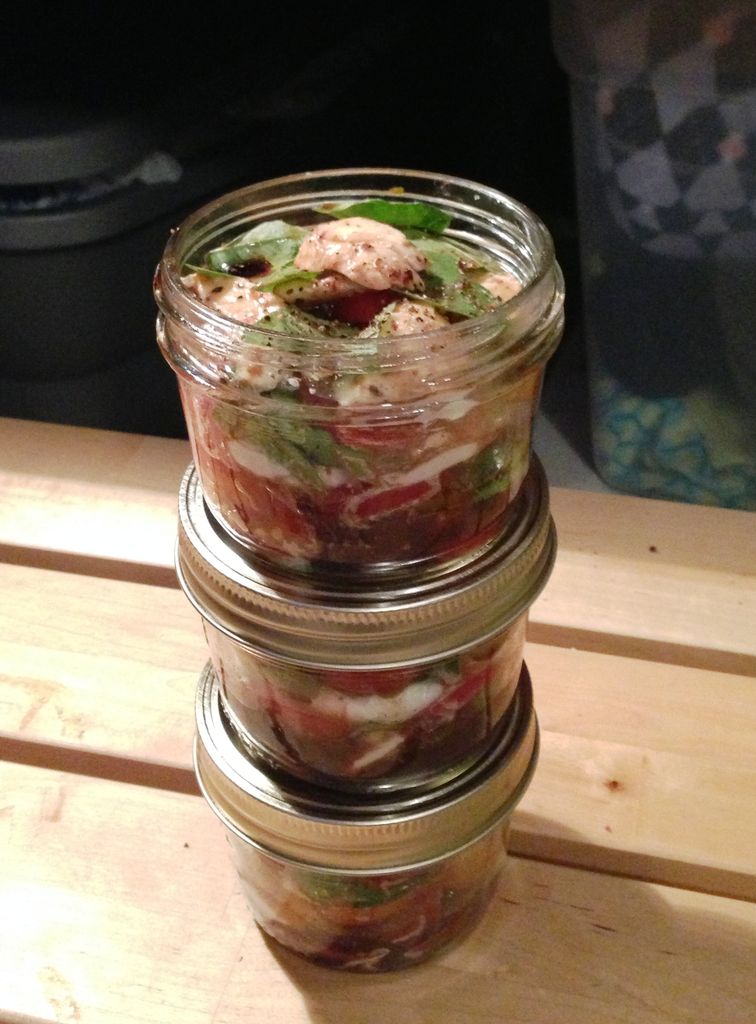 Caprese Salad to go

Ingredients
A package of your favorite small tomato, in this case I used baby heirlooms from Trader Joe's
5-6 basil leaves
bite size or cherry size mozzerella balls
balsamic vinegar
olive oil
fresh ground pepper
coarse salt (I used pink salt)
optional, bread for toast
Instructions
Slice the tomatoes and mozzarella, not too thin! Rip the basil leaves into sections about the same size as your tomatoes.
Alternate layers of tomato, mozzarella, and basil. Sprinkle a little salt and grind some pepper. Repeat until you've reached the top of your jar.
Add a drizzle of olive oil to each jar. I like a lot of vinegar, so I slowly poured it on until the jar was about 1/4 full of vinegar. Cap and store in the fridge for 1-3 days. Serve with warm toast!
Recipe and Photo: rvt1985 / CC BY-NC-SA