Jump to recipe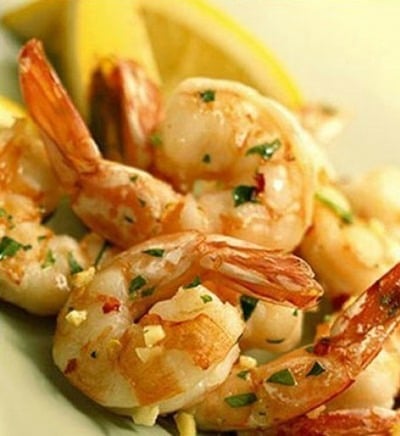 Ingredients
1 tablespoon vegetable oil
3 cloves garlic, peeled and chopped
1 pound uncooked medium shrimp, peeled and deveined
? cup shredded carrot
2 tablespoons cilantro, chopped
salt and pepper, to taste
Instructions
In a wok or medium sized skillet, heat oil to medium-high heat.
Add garlic and stir-fry for 1 minute then add shrimp and stir-fry for another minute.
Add shredded carrot and stir-fry for 2–3 minutes or until shrimp is pink and cooked through.
Stir in cilantro, add salt and pepper to taste then serve over cooked noodles.
Recipe and Photo: recipes.wikia.com / CC BY-SA