Jump to recipe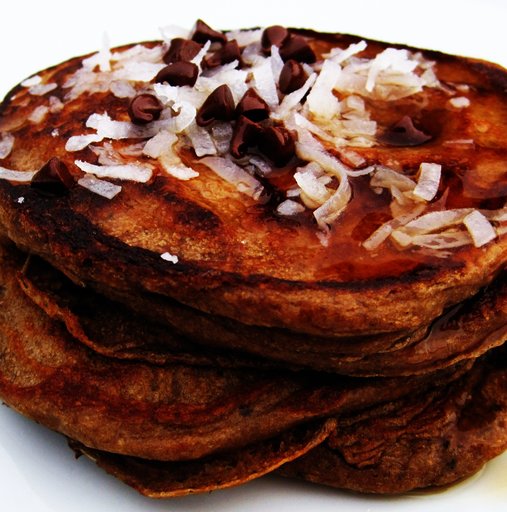 Almond Joy Pancakes

Ingredients
1/3 Cup of Greek Yogurt – Plain
1/3 Cup Lite Coconut Milk
2 egg Whites
1/2 tsp. Almond Extract
1/3 Cup Whole Wheat Pastry Flour
1/2 tsp. Baking Soda
1/2 tsp. Sugar
1 Tbsp. Unsweetened Cocoa Powder
1 Tbsp. Shredded Coconut – Unsweetened
1 Tbsp. Mini Chocolate Chips
Instructions
Mix Greek yogurt, egg whites, coconut milk and almond extract into a small bowl.
In a separate bowl combine flour, baking soda, sugar, and cocoa powder. Combine and whisk till evenly mixed. Fold in coconut and chocolate chips.
Place 1/4-cup batter onto non-stick skillet and cook till bubbles start appearing through the top of the pancake, and then flip. About 1-2 minutes on each side.
Top with maple syrup, a pinch of coconut and a few mini chocolate chips.
Recipe and Photo: Foodista / CC BY