Jump to recipe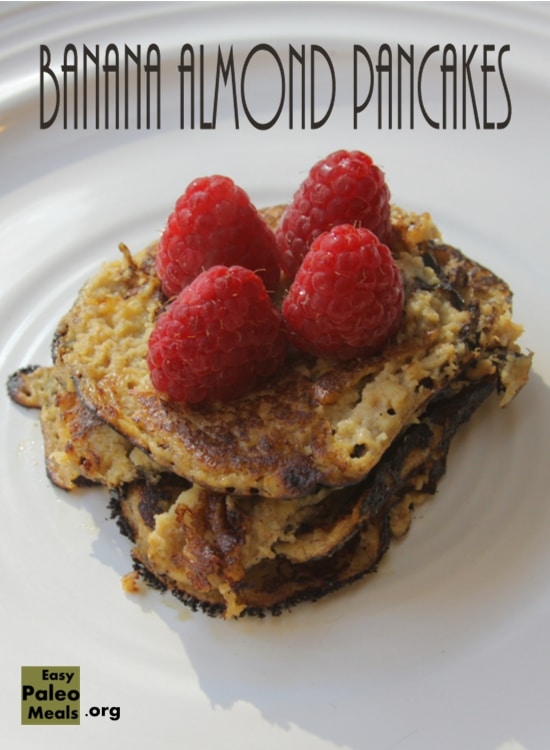 Paleo Almond Banana Pancakes

Ingredients
4 ripe bananas, mashed (slightly overripe is best);
2 eggs;
4 tbsp almond butter
butter, ghee, or coconut oil for cooking;
Optional: real maple syrup, fresh berries;
Instructions
Combine mashed bananas in a mixing bowl with eggs and mix well. Add the almond butter and mix well again.
Heat a skillet or griddle over medium heat (a 10? cast iron skillet works very well). Melt in some butter or coconut oil (I prefer coconut oil).
Once hot, pour a small amount of almond-banana batter into the skillet. Note: I have found that making a small 3-to-4 inch diameter pancake works best for this recipe. Cook until the edges become firm enough to allow you to flip the pancake. Flip and cook until bottom is brown. Store pancakes in a warming drawer or 200F oven until you are ready to serve.
Recipe and Photo: Paleo Pancakes / CC BY-ND