Jump to recipe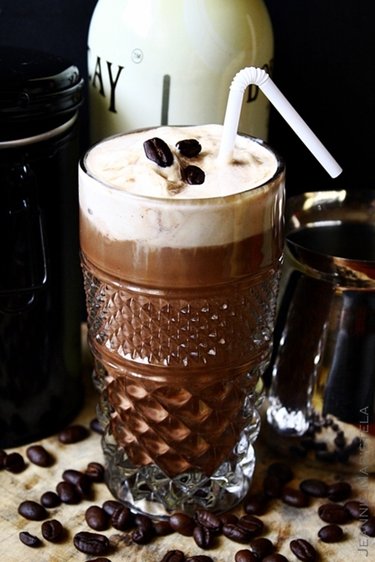 Ingredients
2 teaspoons instant espresso powder
2 Tablespoons cocoa powder
2 Tablespoons sugar (or Splenda)
pinch of cinnamon powder
1/4 cup hot water (freshly boiled)
1 cup milk (cold)
2 shots of cappuccino flavoured white rum (or your favourite coffee liqueurs such as Kahlua,Tia Maria, Sheridan's, or white rum, coffee flavoured brandy or vodka if you prefer)
dollop of sweetened whipped cream
whole coffee beans for garnish
Instructions
Stir first 5 ingredients together.
Add milk and cappuccino flavoured white rum.
Chill well and fast inside the freezer.
Serve with a dollop of sweetened whipped cream, then before drinking, mix in the cream with a dainty slim straw and sip.
Recipe and Photo credit: Jeannie Maristela is licensed under a Creative Commons Attribution-NoDerivs 3.0 Unported License.