Jump to recipe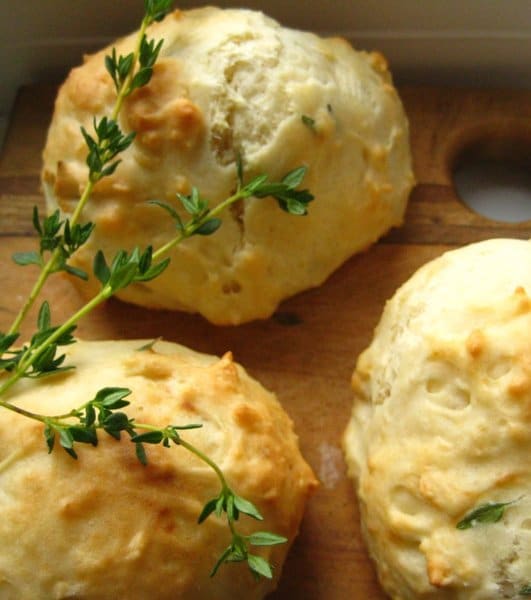 Buttermilk Drop Scones

Notes
To make different flavors, try adding any of the following: raisins, dried cranberries, dried lavender, lemon zest, fresh rosemary leaves, fresh thyme leaves, grated cheese

Ingredients
2 cups flour
1 tbsp. baking powder
1 tsp. baking soda
1/2 tsp. salt
1 tbsp. sugar, for sweet scones only
1 1/4 cup buttermilk
1 egg
1/4 cup vegetable oil
Instructions
In a bowl stir together flour, baking powder, baking soda, salt and sugar, if making sweet scones. Add any additions such as dried fruit or herbs at this point.
Whisk buttermilk, egg and oil in a separate bowl.
Slowly add buttermilk to dry mixture and stir until just blended. The dough should be sticky.
Drop batter on to a parchment paper lined baking sheet using an ice cream scoop or heaped tablespoons.
Bake in a preheated oven at 400 F for 15 minutes, until scones have turned a golden brown.
Serve warm scones with butter, jam and whipped cream, or grated cheese for the savory scones.
Recipe and Photo: Little Toast / CC BY