Sparkling Sangria Tea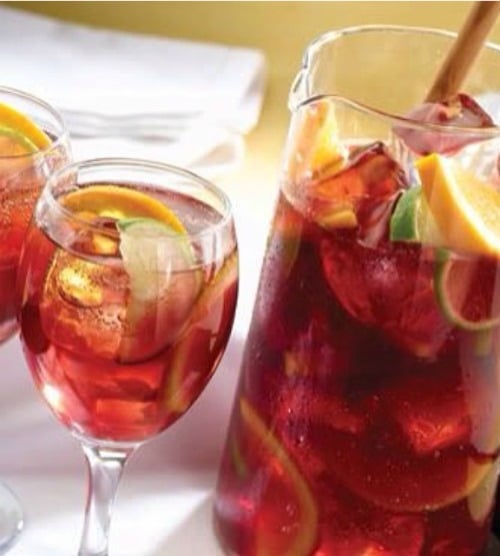 Ingredients
3 cups boiling water
5 Tea Bags
1/3 cup sugar
2 cups chilled purple grape juice
1 medium orange, sliced
1 medium lemon, sliced
1 medium lime, sliced
Chilled club soda
Instructions
In teapot, pour boiling water over Tea Bags; cover and brew 5 minutes. Remove Tea Bags and squeeze; stir in sugar and cool.
In large pitcher, combine tea with remaining ingredients except soda; chill at least 2 hours. Just before serving, add a splash of soda. Pour into ice-filled glasses and garnish, if desired, with additional orange, lemon and lime slices.
http://stlcooks.com/2014/06/sparkling-sangria-tea/
Source: Unilever Brands
This entry was posted by STL Cooks in Drinks, Recipes and tagged club soda, Drinks, grape juice, lemon, lime, orange, sugar, tea.