Slow Cooker Teriyaki Chicken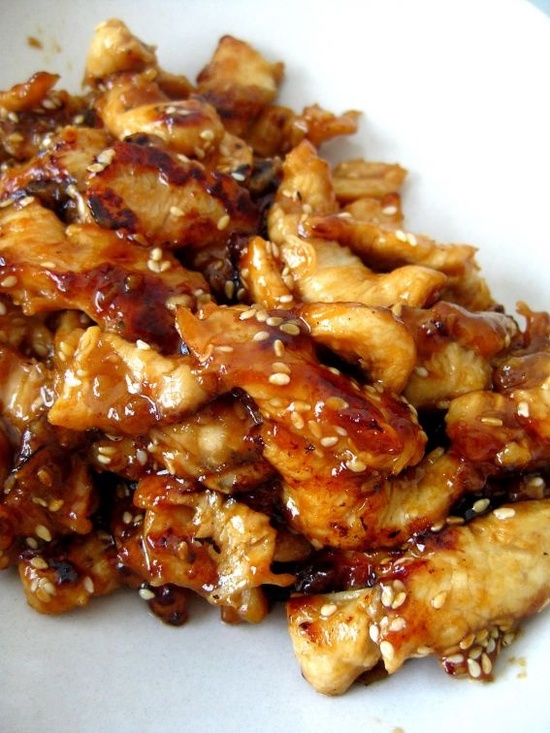 Recipe for Slow Cooker Teriyaki Chicken – Serve the chicken over rice, you don't want any of that delicious, sticky sauce going to waste.
Slow Cooker Teriyaki Chicken
Ingredients
2 lbs boneless chicken breasts (or leg quarters)
1/4 cup brown sugar
½ cup soy sauce
2 tablespoons cider vinegar
½ teaspoon ground ginger
1 clove minced garlic
? teaspoon pepper
2 teaspoons cornstarch
2 teaspoons water
Instructions
Place chicken in the crockpot.
In a medium bowl combine sugar, soy sauce, vinegar, ginger, garlic, and pepper. Pour over chicken and cook on low 4-5 hours.
Remove chicken from slow cooker, chop into cubes, and set aside.
Strain the cooking liquid into a skillet and bring to a boil.
In a small bowl whisk cornstarch and water until combined.
Slowly add cornstarch mixture to boiling liquid and reduce to a simmer. Allow sauce to thicken for 2-3 minutes then toss the chicken back in.
Coat chicken with sauce and let heat through.
http://stlcooks.com/2014/06/slow-cooker-teriyaki-chicken/
Recipe adapted from: SupperforaSteal.com
This entry was posted by STL Cooks in Dinner, Recipes and tagged Asian, brown sugar, chicken breasts, Crock Pot, Garlic, Ginger, Poultry, Soy Sauce.