Pepperoni Pizza Puffs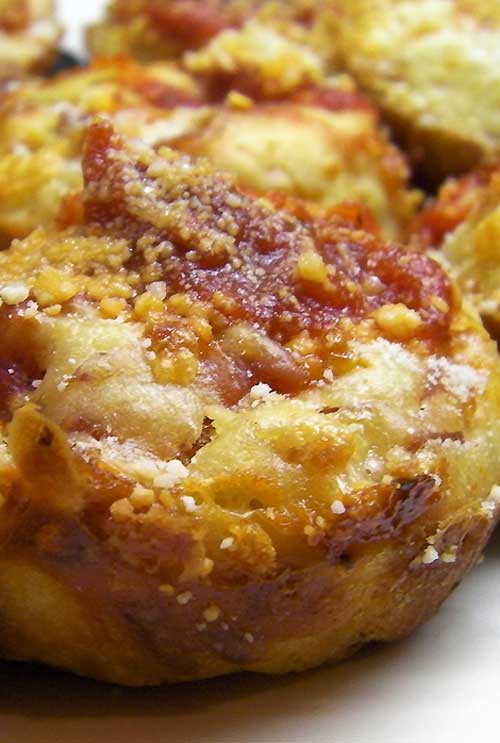 Ingredients
3/4 cup flour
3/4 teaspoon baking powder
3/4 cup whole milk
1 egg, lightly beaten
1 cup mozzarella cheese, shredded
1/2 cup pepperoni, cut into small cubes (I used sliced and chopped up)
1/2 cup Parmesan cheese
1/2 cup store-bought marinara sauce
2 tablespoons finely chopped fresh basil
Instructions
In a large bowl, whisk together the flour and baking powder. Mix in the milk and egg. Stir in mozzarella and pepperoni. Turn oven to 375 degrees and let batter sit while oven heats to temp.
When oven is ready, stir batter and pour into greased muffin cups. Bake 15 minutes, then top each with marinara sauce and Parmesan cheese and return to oven for 5 to 10 mins more.
http://stlcooks.com/2014/06/pepperoni-pizza-puffs/
Recipe and Photo: $10 buck dinners! / CC BY-SA
This entry was posted by STL Cooks in Dinner, Recipes, Snacks and tagged basil, egg, flour, marinara sauce, milk, Mozzarella cheese, Parmesan cheese, Pepperoni, Pizza.