Old-fashioned Sour Cream Pound Cake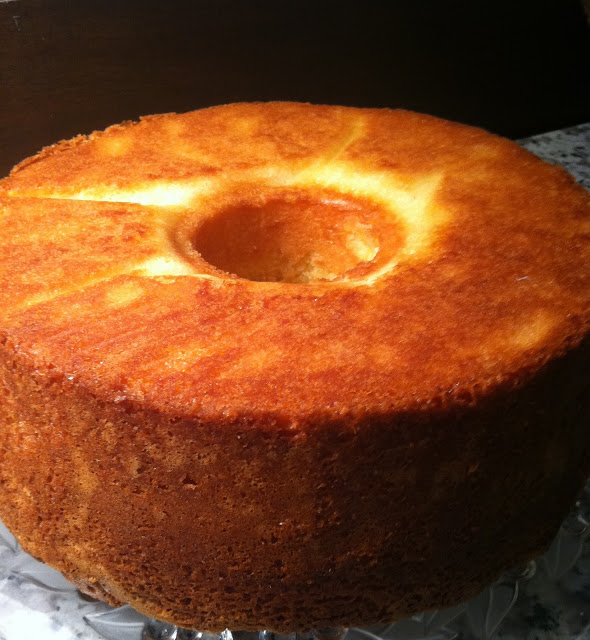 Some things you just can not improve on. The recipe for this cake is one of those things.
Old-fashioned Sour Cream Pound Cake
Ingredients
3 cups sugar
1 cup butter
6 eggs, separated
2 teaspoons vanilla
1 tablespoon fresh lemon juice
1 cup sour cream
3 cups all-purpose flour, sift before measuring
1/4 teaspoon baking soda
1/4 teaspoon salt
Instructions
Cream together sugar and butter, add the egg yolks one at time; beat well after each addition. Blend in vanilla, lemon juice and sour cream.
Into a separate bowl, sift sifted flour, salt, and soda. Add sifted dry ingredients to batter; beat well. In a separate bowl, beat the egg whites until stiff peaks form.
Fold egg whites into the cake batter. Pour into a greased and floured tube pan and bake at 300° for about 1-1/2 hours or until cake tests done.
http://stlcooks.com/2014/06/old-fashioned-sour-cream-pound-cake/
Recipe adapted from: TwirlandTaste.com
This entry was posted by STL Cooks in Dessert, Recipes and tagged butter, Cake, Desserts, Eggs, flour, Sour Cream, sugar, Vanilla.