Delicious Peanut Butter Waffles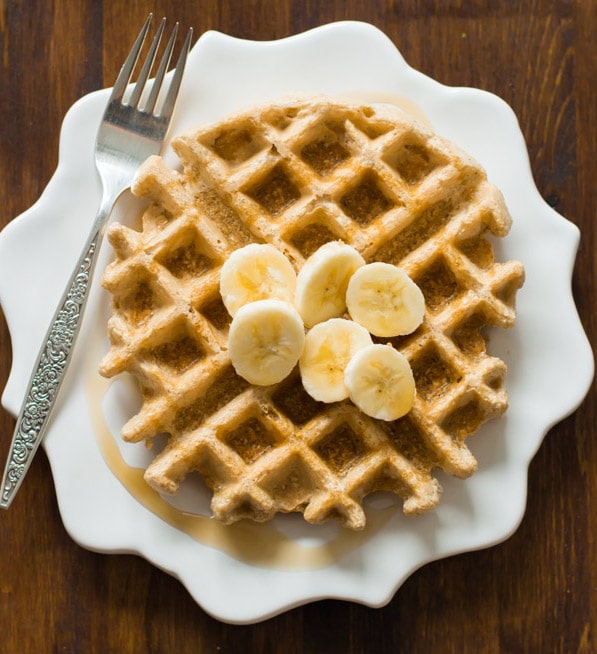 Delicious Peanut Butter Waffles
Ingredients
1 ¼ cup oatmeal flour (gluten free)
4 tsp baking powder
½ tsp salt
2 tbsp organic peanut butter
1 2/3 cup coconut milk
2 egg whites
Instructions
Preheat your waffle iron to high heat setting.
In a large bowl, combine all the dry ingredients together.
In a medium bowl, add the wet ingredients and mix well.
In a small bowl, beat eggs thoroughly until they become foamy.
Combine the wet ingredients to the dry ingredients and mix everything together.
Then, folding egg whites into your batter.
Spray both surfaces of your waffle iron with cooking spray.
Use a ladle to pour on the waffle iron.
Cook waffles until crispy and golden brown.
Top with your favorite fruit and pure Canadian maple syrup.
http://stlcooks.com/2014/06/delicious-peanut-butter-waffles/
Recipe and Photo: Foodista / CC BY
This entry was posted by STL Cooks in Breakfast, Recipes and tagged Breakfast, coconut milk, Eggs, flour, peanut butter.