Crunchy Chocolate Peanut Butter Balls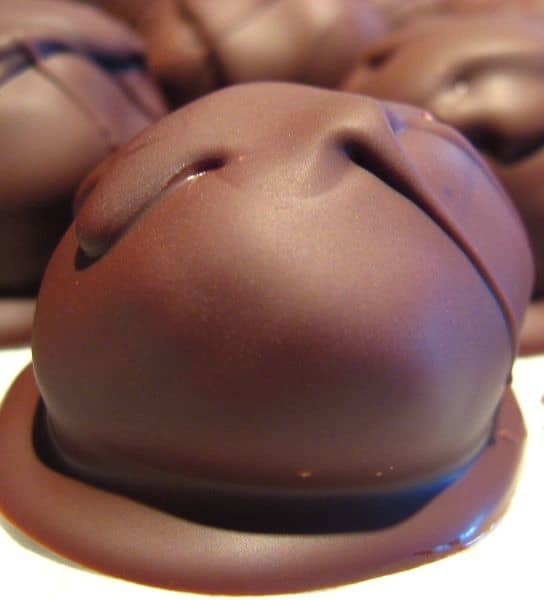 Crunchy Chocolate Peanut Butter Balls
Ingredients
1 pound butter
2 cups crunchy peanut butter
3 pounds powdered sugar
3 teaspoons vanilla
6-ounce package semi-sweet chocolate chips
Instructions
Cream butter and peanut butter together. Add sugar and vanilla and mix well.
Using a teaspoon, form round balls.
Place on wax paper-lined cookie sheets and refrigerator for about 10 minutes.
Melt chocolate in a double boiler over medium heat.
Using a toothpick, dip balls into chocolate. Put back on waxed paper and remove toothpick.
http://stlcooks.com/2014/06/crunchy-chocolate-peanut-butter-balls/
Recipe and Photo: Foodista / CC BY
This entry was posted by STL Cooks in Dessert, Recipes and tagged butter, chocolate chips, Desserts, peanut butter, powdered sugar, vanila.