Corn and Roasted Green Chile Fritters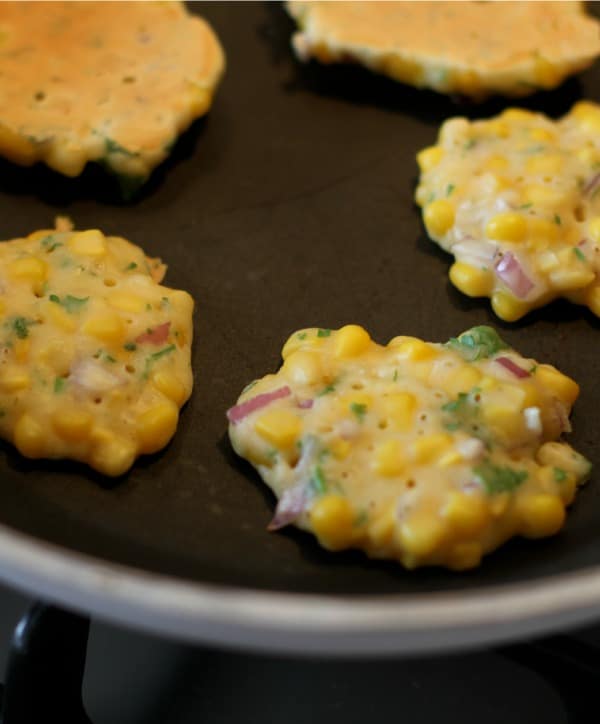 Corn and Roasted Green Chile Fritters
Ingredients
1 cup flour
1/2 cup milk
2 cups corn kernels–either cut fresh from the cob or frozen
3 medium poblano chiles, roasted and diced
1 egg
1/4 cup red onion, diced small
2 tblspn lemon juice
A few dashes of hot sauce
2 tablespoons dijon mustard
Instructions
Combine all the wet ingredients in a mixing bowl.
Stir in the flour until it gets smooth and creamy.
Add all the other ingredients, making sure everything gets equally coated.
Using two spoons, pick up about 2 tablespoons of dough and drop into a hot, lightly oiled skillet and flatten the top down.
When the first side starts to brown, flip over and cook until both sides are brown and crispy.
Place onto paper towels to cool and drain the excess oil.
http://stlcooks.com/2014/06/corn-and-roasted-green-chile-fritters/
Recipe and Photo: Foodista / CC BY
This entry was posted by STL Cooks in Recipes, Sidedish and tagged corn, Dijon mustard, egg, flour, lemon juice, milk, onion, poblano chiles, Sidedish.