Chocolate Fudge Cookies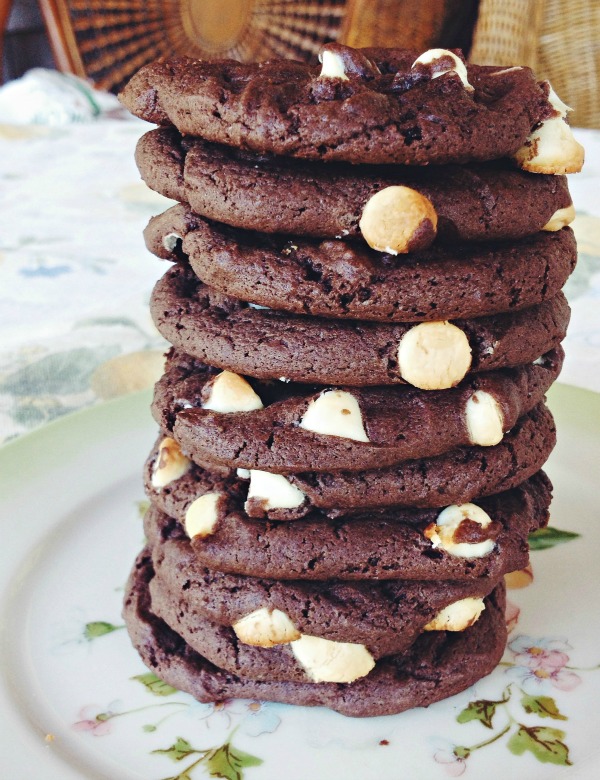 High cal
Calories

2120kcal
High fat
Total Fat

48g
High sat-fat
Saturated Fat

22g
High chol
Cholesterol

89mg
High sodium
Sodium

1349mg
High carbs
Total Carbohydrate

256g
Serving size
368g
Calories from fat
431kcal
Fiber
13g
Protein
14g
Sugar
15g
Ingredients
1 – 15.25

package

Betty Crocker Chocolate Fudge Cake Mix

1/4

cup

butter –

softened

1/4

cup

chocolate

chips

– dark chocolate or white

2

tablespoons

Biscoff (or

peanut butter

)
Directions
Preheat oven 350 degrees.
Using a stand mixer or food processor, combine all of the ingredients and mix until combined.
Spoon the dough onto prepared cookies sheets and press down gently with the back of a spoon.
Bake for 6-8 minutes.
Transfer to a wire rack and let cool. Enjoy!
Recipe and Photo: Foodista / CC BY
This entry was posted by STL Cooks in Recipes and tagged butter, cake mix, chocolate chips, Cookies, Desserts, milk, oats, Vanilla.