Chocolate Amaretto Panna Cotta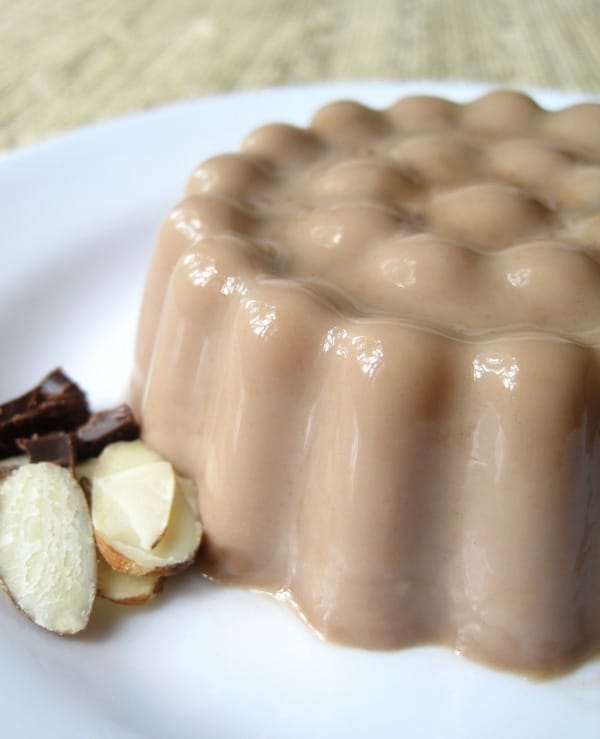 Chocolate Amaretto Panna Cotta
Ingredients
One packet Knox gelatin
½ cup whole milk (for blooming gelatin)
1 ¾ cups heavy cream
¼ cup sugar (or to taste)
½ cup baking cocoa powder
¼ cup amaretto
Instructions
Sprinkle the packet of gelatin on top of ½ cup cold milk. Set aside for 5 minutes.
In a small saucepan, heat up cream and sugar (do not boil). Add cocoa a little bit at a time and stir thoroughly. Once sugar dissolves, pour over the bloomed gelatin. Stir until gelatin dissolves, and add ¼ cup of amaretto. Strain mixture to remove cocoa powder clumps – there will be clumps! Pour into mold(s) and refrigerate for 4 hours.
http://stlcooks.com/2014/06/chocolate-amaretto-panna-cotta/
Recipe and Photo: The Modern Gelatina / CC BY
This entry was posted by STL Cooks in Dessert, Recipes and tagged amaretto, cocoa powder, Desserts, gelatin, Heavy Cream, milk, sugar.