Caprese Salad Skewers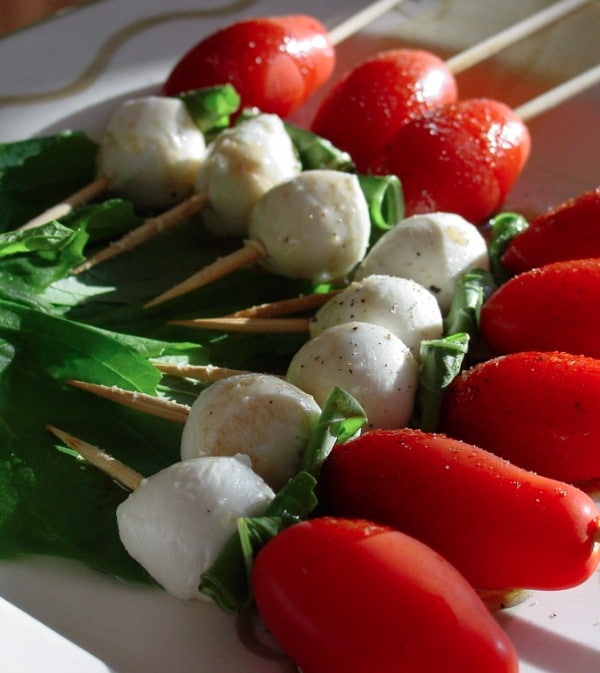 Ingredients
1/2 cup cherry tomatoes
1 cup small mozzarella balls (ciliegine)
1/2 cup basil leaves
Salt
Olive oil
Instructions
Arrange mozzarella balls, basil, and tomatoes on cocktails picks, alternating the three ingredients.
Before serving, sprinkle with salt and drizzle with olive oil.
http://stlcooks.com/2014/06/caprese-salad-skewers-2/
Recipe and Photo: Foodista / CC BY
This entry was posted by STL Cooks in Appetizers, Party Food, Recipes and tagged Appetizer, basil, Mozzarella cheese, Party food and Showers, Salads, tomatoes.