Cajun Potato Wedges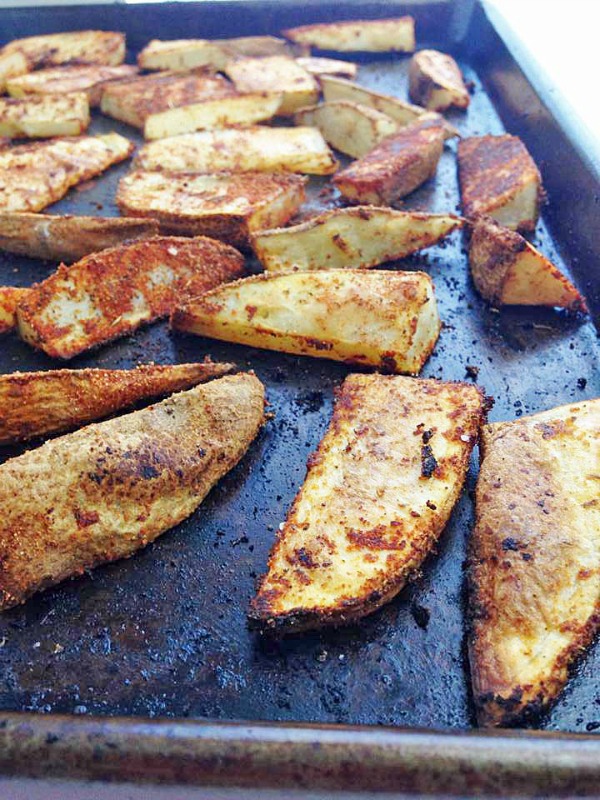 Ingredients
FOR THE POTATOES:

2 large russet potatoes
3 TBSP Olive Oil
Cooking Spray

FOR SPICE MIXTURE:

2 TSP Paprika
1 TSP Garlic Powder
1 TSP Onion Powder
1 TSP Italian Seasoning
½ TSP Pepper
¾ TSP Salt
1 TSP Cayenne Pepper
Instructions
Preheat oven to 425 degrees Fahrenheit. Slice potatoes into ½ inch thick wedges that are half the length of the potato.
Make spice mixture: combine all spices and mix together in a small bowl.
Spray cookie sheet with olive oil cooking spray. Place potatoes on cookie sheet. Toss with olive oil. Sprinkle spice mixture over potatoes and toss.
Cook for 25 minutes. Flip over and cook for another 5 minutes.
http://stlcooks.com/2014/06/cajun-potato-wedges/
Recipe and Photo: Foodista / CC BY
This entry was posted by STL Cooks in Recipes, Sidedish and tagged Cajun, cayenne pepper, garlic powder, Italian seasoning, onion powder, Paprika, potatoes, Sidedish.