Blueberry Crumb Bars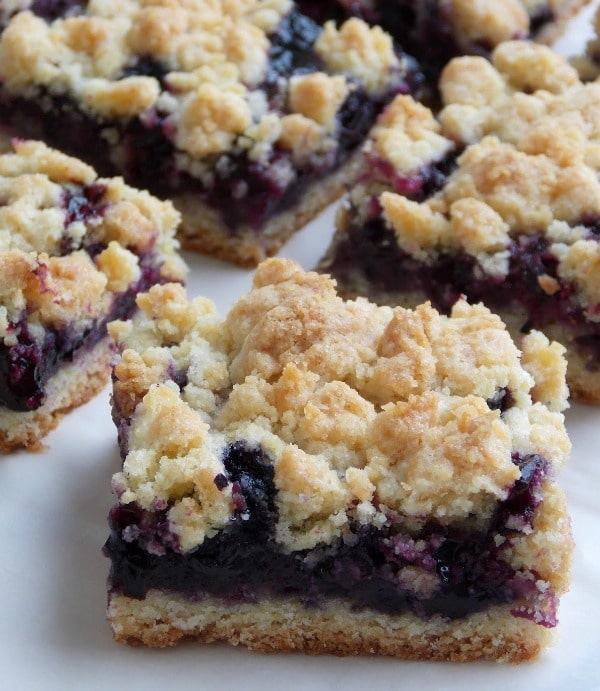 Ingredients
1 cup brown sugar, firmly packed
1½ cups flour
¾ cup butter
1½ cups oatmeal
½ teaspoon baking soda
1 teaspoon vanilla extract
½ teaspoon salt
2 cups blueberry jam
powdered sugar
Instructions
Mix all ingredients except blueberry jam until crumbly then spread ½ of the mixture into a greased rectangular pan.
Spread jam over crumbly mixture then cover with remaining crumbs.
Bake at 350°F for 25 minutes.
Allow to cool for a few minutes then sprinkle with powdered sugar.
http://stlcooks.com/2014/06/blueberry-crumb-bars-2/
Recipe and Photo: desserts.wikia.com / CC BY-SA
This entry was posted by STL Cooks in Dessert, Recipes and tagged blueberry jam, brown sugar, butter, Desserts, flour, Fruit, oatmeal, vanilla extract.