Blue Cheese Burgers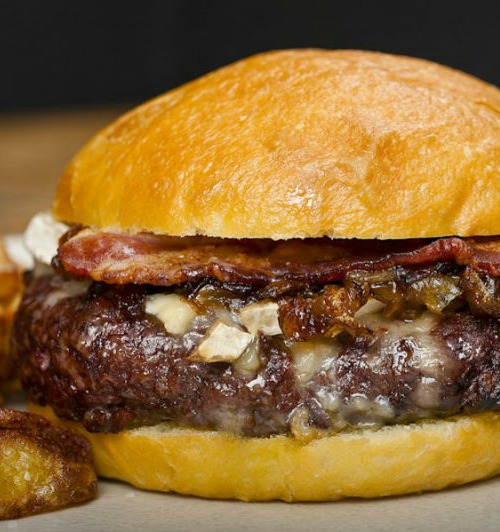 Ingredients
3/4 tsp kosher salt
1 pound(s) ground chuck
1/2 pound ground Sirloin
1/4 cup dry bread Crumbs
1/2 Cup steak sauce
1 large egg
1/2 tsp ground black pepper
4 hamburger buns (see note below)
4 ounces sliced blue cheese
Instructions
In a bowl, add chuck, sirloin, bread crumbs, steak sauce, eggs, salt, and pepper, and mix gently with fork.
Form 4 patties out of this mixture.
Cook the hamburgers patties on each side, then cover with aluminum foil.
Cut the sides of the bun, then grill in a stove-top grill until toasted.
Place patties and a slice of blue cheese in each bun.
Serve hot.
http://stlcooks.com/2014/06/blue-cheese-burgers/
Recipe and Photo: Foodista / CC BY
This entry was posted by STL Cooks in Dinner, Recipes and tagged Beef, blue cheese, bread crumbs, buns, egg, ground beef, Sandwiches, steak sauce.